Past earthquakes worldwide on Friday, 23 Oct 2020
Updated 4 Dec 2020 23:06 GMT -
There were no significant earthquakes in or near on 23 Oct 2020.
Filter by magnitude:
all
2.0+
3.0+
4.0+
5.0+
More on VolcanoDiscovery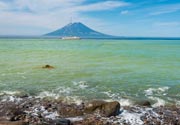 Kuril Islands expedition
: The Kuril islands form one of the most active volcanic chains in the world, but are very difficult to access. From time to time, we organize expeditions to some of these remote and still unspoiled islands. Adventure guaranteed!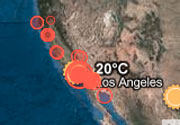 Best tours to see lava
: Visiting an erupting volcano is an unforgettable experience. If you're particularly looking to see "Red Hot Lava", these are among the best places to go to.