Apan-Tezontepec volcano
Volcanic field 3100 m / 10171 ft
Mexico, 19.75°N / -98.5°W
Current status: (probably) extinct (0 out of 5)
Typical eruption style:
unspecified
Apan-Tezontepec volcano eruptions:
None during the past 10,000 years
Less than few million years ago (Pleistocene)
Lastest nearby earthquakes:
No recent earthquakes
Background
A large volcanic field of Mesozoic to late-Pleistocene age occupies the central part of the Mexican Volcanic Belt in the NE part of the Valley of Mexico. The Apan-Tezontepec volcanic field covers portions of the states of Hildalgo, Tlaxcala, and México and contains about 300 eruptive centers. The vast majority of these are scoria cones, but shield volcanoes, lava flows, and lava domes are also present. The location of the vents is influenced by regional normal faults. Two of the largest Quaternary volcanoes of the Apan-Tezontepec volcanic field are Chiconautla and 3100-m-high Cerro Gordo, which rises immediately NE of Mexico City. The Tizayuca volcanic field lies at the NW corner of the Apan-Tezontepec volcanic field.
---
Source: Smithsonian / GVP volcano information
Apan-Tezontepec Photos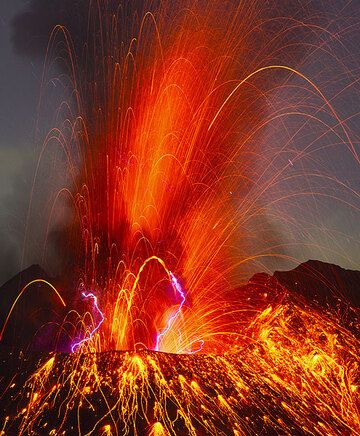 Powerful strombolian explosion from Sakurajima volcano, Japan, at 13:48 UTC on 27 Sep 2013 (22:48 local time) (Photo: Tom Pfeiffer)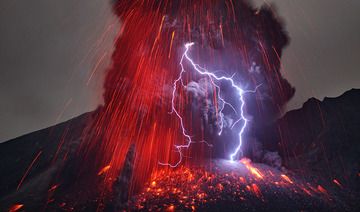 Lightning in eruption column from an explosion of Sakurajima volcano, Japan (2013) (Photo: Martin Rietze)
Sakurajima, Japan, July 2013: The largest explosion observed from close occurred at 23h33 (14:33 UTC) - although the eruption was not mentioned in Tokyo's VVAC, the ash p...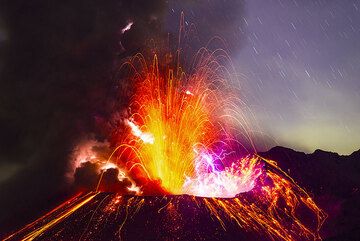 The same eruption two minutes after the start still goes on strong, with much lightning and fountains of lava and ash. Sakurajima volcano, Japan, 27 Sep 2013. (Photo: Tom...

See also: Sentinel hub | Landsat 8 | NASA FIRMS