Badi volcano
Stratovolcano 1321 m / 4334 ft
Ethiopia, 12.39°N / 40.37°E
Current status
: (probably) extinct (0 out of 5) |
Reports
Badi volcano books
Typical eruption style
: unspecified
Badi volcano eruptions
: None during the past 10,000 years
Less than 2.58 million years ago (Pleistocene)
| | | | |
| --- | --- | --- | --- |
| Time | Mag. / Depth | Distance | Location |
Background:
A potassium-argon date of 0.29 million years was obtained from the silicic Badi volcano, located east of Dabbayra volcano (Lahitte et al., 2003b).
---
Smithsonian / GVP volcano information
See also:
Sentinel hub
|
Landsat 8
More on VolcanoDiscovery:
If you find the website useful and would like to support us and help keep it alive and improve it, please consider
making a small donation
.
Thank you!
Earthquake monitor
: Lists and maps of earthquakes in the world in near real time. Country lists, earthquake archive, and I-felt-it reports.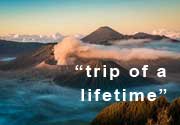 What clients have said
: Browse through feedback about our tours from customers, read what they have said about us!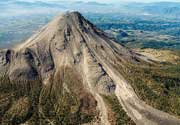 Colima volcano photos
: This beautiful stratovolcano in western Mexico is one of the most active volcanoes on the American continents. It is known for its often spectacular explosions and sometimes glowing avalanches.