Blue Lake Crater volcano
Updated: Sep 28, 2022 15:58 GMT
-
stratovolcano 1230 m / 4,035 ft
Oregon (Canada and USA (mainland)), 44.41°N / -121.77°W
Current status: normal or dormant (1 out of 5)
Blue Lake is a series of at least 3 overlapping explosion craters (maars), located along a NE trend slightly east of the crest of the Cascade Range. The best-known crater, Blue Lake Crater contains a blue lake (800m x 300m) and is probably the youngest. It formed by an eruption about 1300 years ago. It lies immediately west of the popular recreation area of Suttle Lake.
Typical eruption style:
Explosive
Blue Lake Crater volcano eruptions:
680 AD ± 200 years
Latest nearby earthquakes
No recent earthquakes
Background
A chain of spatter cones 6 km to the SSW and about 4 km NE of Mount Washington aligned with Blue Lake crater. Its lavas are similar to those found at Blue Lake, suggesting that this row of vents may have been erupted at the same time and was fed by the same magma chamber.
Blue Lake Crater Photos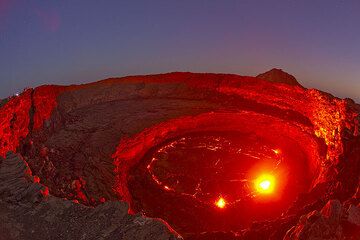 Erta Ale volcano's lava lake back in Nov 2009.
The red glow of the lava illuminates the crater walls under the blue sky of dusk. A small group of observers is on ...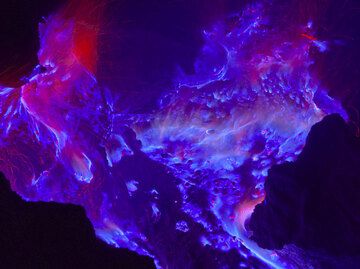 Blue flames. Breathing was only possible with a good gas mask and staying near the burning sulfur was only possible for a very short time. (Photo: Andi Rosadi)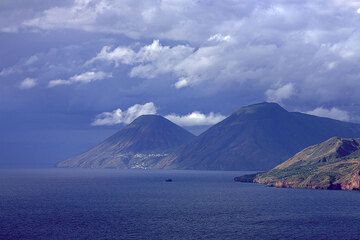 Salina's volcanoes Monte dei Porri and Monte Fossa delle Felci in the background against the approaching storm front. (Photo: Tom Pfeiffer)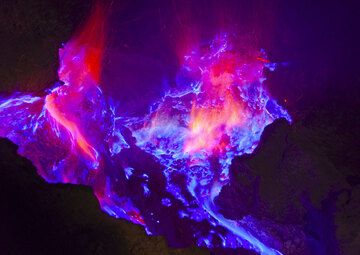 Blue flames and red sparks are visible. (Photo: Andi Rosadi)




See also: Sentinel hub | Landsat 8 | NASA FIRMS