Cerro del Azufre volcano eruptions
stratovolcano 5846 m / 19,180 ft
Northern Chile, Bolivia and Argentina, South America, -21.79°S / -68.24°W
Eruption list: unknown, possibly during the past 10,000 years
More on VolcanoDiscovery: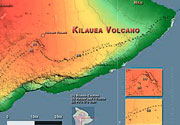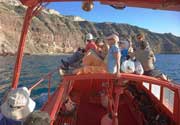 Walking & Study tours
: VolcanoDiscovery's signature tours for small groups: Discover volcanoes and volcanic areas from close with an expert in their field! These tours have a broad mix of activities and interests from photography, walking, study travel, nature & culture.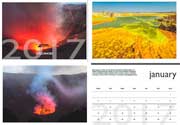 Volcano Calendar 2017
: We're proud to present our 2017 volcano calendar: 13 different and attractive images of volcanoes, volcanic landscapes and phenomena taken during volcano tours over the past few years.