Coatepeque volcano
caldera 746 m / 2,447 ft
El Salvador, 13.87°N / -89.55°W
Current status: normal or dormant (1 out of 5)
Coatepeque volcano is a large 7 x 10 km wide caldera 50 km west of San Salvador city. The caldera is elongated in SE-NW direction, with walls rising up to 800 m above the floor in its southwestern part. An up to 120 m deep and 5 km diameter lake occupies the eastern part of the caldera.
Hot springs occur near the lake shores, but there are no certain historical eruptions from Coatepeque.
Typical eruption style
: explosive
Coatepeque volcano eruptions
: unknown, less than 10,000 years ago
Time
Mag. / Depth
Distance
Location
Sat, 5 Dec 2020 (GMT)
5 Dec 2.03 pm (GMT -6)

(5 Dec 2020 20:03:47 GMT)




2.2


10 km - More
14 km
4.9 km east of Santa Ana, El Salvador
Background
The caldera formed by the collapse of several overlapping stratovolcanoes east of Santa Ana volcano, and part of Santa Ana itself, during major rhyolitic pumice eruptions between 72,000 and 51,000 years ago. Deposits from these eruptions form a large layer present in most of southwestern El Salvador and parts of Guatemala.
Post-caldera eruptions produced basaltic cinder cones and lava flows near the western margin of the caldera and the about 6 rhyodacitic lava domes along a NE-SW line near the caldera lake margins.
The highest of the domes forms the wooded island of Isla de Cabra, or Cerro Grande. The youngest dome, Cerro Pacho, has probably formed less than 10,000 years ago.
---
from: Smithsonian / GVP volcano information
See also:
Sentinel hub
|
Landsat 8
More on VolcanoDiscovery
If you find the website useful and would like to support us and help keep it alive and improve it, please consider
making a small donation
.
Thank you!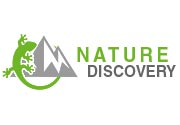 NatureDiscovery
: Our walking & study tours with a broader focus on nature, geology, landscape, photography, archaeology and culture: explore Greece, Ethiopia and many other wonderful travel destinations!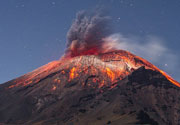 Popocatépetl Volcano Special
: The activity of Mexico's most active and largest volcano has been picking up gradually during the past months. If you like to join a small group of volcano enthusiasts, join us, stay 5 nights near the volcano and move around for extended day- and night-time observation.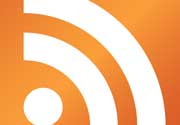 Volcano & Earthquake news feeds
: If you like to use RSS to access the latest news about volcanoes and earthquakes without needing to visit the site, have a look at our available news feeds!