Crater Flat volcano
Typical eruption style
: unspecified
Crater Flat volcano eruptions
: None during the past 10,000 years
Less than few million years ago (Pleistocene)
| | | | |
| --- | --- | --- | --- |
| Time | Mag. / Depth | Distance | Location |
Background:
The Crater Flat volcanic field south of the Miocene Timber Mountain caldera contains five Quaternary cinder cones and lava flows. The youngest cone, the Lathrop Wells scoria cone, was formed about 80,000 years ago (Valentine et al., 2007) and produced lava flows from vents at the southern and NE flanks of the scoria cone.
---
Source: Smithsonian / GVP volcano information
| | | |
| --- | --- | --- |
| The erupting crater of Yasur volcano under a moon- and starlit sky. The torch of a distant observer on the opposite rim looks like a second moon. (Photo: Tom Pfeiffer) | Clear view onto the lava lake inside Marum's west crater. (Photo: Tom Pfeiffer) | An usually clear view of the interior of Benbow's crater in the evening. (Photo: Tom Pfeiffer) |
See also:
Sentinel hub
|
Landsat 8
More on VolcanoDiscovery:
If you find the website useful and would like to support us and help keep it alive and improve it, please consider
making a small donation
.
Thank you!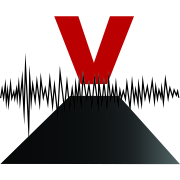 Try our new app!
: Volcanoes & Earthquakes - our new free App for Android shows the latest earthquakes and active volcanoes on a map and as list, as well as volcano news from all the world. You can filter the data shown in various ways, e.g. by magnitude or age of earthquakes, the distance from your location, the status of volcanoes and so on.
Do you know which is the biggest volcano in the world?
Introduction to Plate Tectonics
: The Earth's upper, rigid layer is broken into several plates which are in constant motion to one another. Most earthquakes and volcanoes occur as result of these plate boundaries.