Dar-Alages volcano
cinder cones 3329 m
Armenia, 39.8°N / 45.5°E
Current status: normal or dormant (1 out of 5)
A group of six cinder and lava cones of Pleistocene-to-Holocene age is located in southern Armenia on the western slopes of the Vardeniss volcanic ridge, south of Lake Sevan.
Typical eruption style
: explosive
Dar-Alages volcano eruptions
: none in historic times (?)
Latest nearby earthquakes
Background
The andesitic Dar-Alages volcano, also known as Daly-Tapa, formed in postglacial times (Sviatlovsky, 1959). The Vaiyots-Sar and Smbatassar pyroclastic cones of Holocene age (Karakhanian et al., 2002) are located in this part of the Vardeniss volcanic ridge. Vaiyots-Sar volcano lies just north of the major Areni-Zanghezour Fault, near the town of Vaik, and produced a fissure-fed lava flow several thousand years ago that dammed the Arpah River and flowed to the west for 6 km. The youthful-looking Smbatassar cinder cone is located 17 km to the NW and produced lava flows that traveled 11 and 17 km north and south, respectively.
Dar-Alages Photos
Sakurajima, Japan, July 2013: The largest explosion observed from close occurred at 23h33 (14:33 UTC) - although the eruption was not mentioned in Tokyo's VVAC, the ash p...
Strombolian eruption at Mt. Bromo volcano in Feb 2011 - this photo was selected for the 2012 IAVCEI volcano calendar. (Photo: Tom Pfeiffer)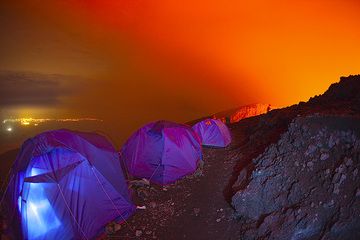 Time to wake up and enjoy the last hour of darkness before sunrise! As usual, Gilles is already up before all others and standing at the crater rim behind, to watch the l...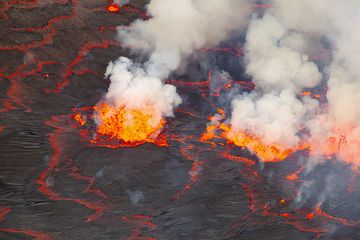 In lower light, the contrast of the lava and the dark surface of the barely cooled crust becomes stronger. (Photo: Tom Pfeiffer)

See also: Sentinel hub | Landsat 8