Bebenarchiv: Erdbeben in der Nähe des Vulkans Ätna am 17. August 2022
- Liste, Karte und Statistiken
Aktualisiert: 5. Okt. 2022 00:06 GMT
-
Erdbebenarchiv
Finde Erdbeben in dieser Region nach Tag, Monat, Jahr oder Datumsbereich:
oder


Zeigen jüngste Beben und Beben
Interaktive Karte anzeigen
INGV reported that during 13-19 June gas emissions rose from Etna's Southeast Crater (SEC) and Bocca Nuova Crater (BN); the emissions from BN were dense and voluminous on 13 June and drifted SSW. Lava effusion from the vent located at about 2,700 m elevation, along the fissure that had opened on 29 May, had slowed by 13 June and stopped by that evening. Lava continued to erupt from a vent along the 7 June fissure, located at the base of the N wall of the Valle del Bove, advancing to 1,760 m elevation by 14 June. ...
Read all
It seems the effusive activity at Etna ceased, at least according to the latest satellite imagery on 16 June. ...
Read all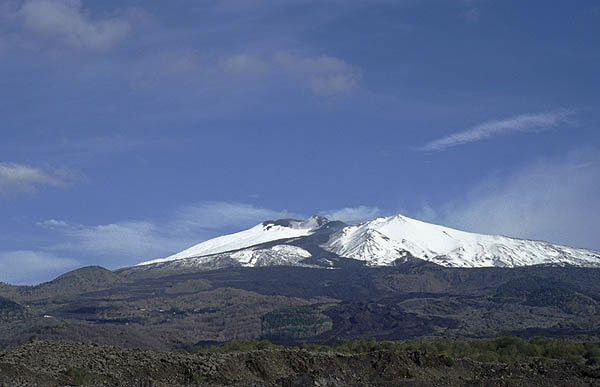 Snow-covered Etna volcano with the fresh lava flows from 2002/03