Coso Vulkan
Schichtvulkan 2400 m / 7,874 ft
California, Canada and USA (mainland), 36.03°N / -117.82°W
Aktueller Status
:
normal / ruhend
(1 von 5) |
Reports
Coso Vulkan-Bücher
Last update:
29 Feb 2020 (Strong earthquake swarm- no cause for concern)
Typische Aktivität
: Explosiv
Ausbrüche des Coso
: none during the past 10,000 years
Time
Mag. / Tiefe
Distance
Location
Sat, 24 Oct 2020 (UTC)
24 Oct 8:20 am (GMT -7)

(24 Oct 15:20:36 UTC)

M 0.5 / 9.3 km
15 km
17km E of Little Lake, CA, USA
24 Oct 7:11 am (GMT -7)

(24 Oct 14:11:01 UTC)

M 0.4 / 8.8 km
24 km
23km ESE of Little Lake, CA, USA
24 Oct 6:04 am (GMT -7)

(24 Oct 13:04:19 UTC)

M 1.4 / 4.9 km
9 km
6km NE of Coso Junction, CA, USA
24 Oct 1:06 am (GMT -7)

(24 Oct 08:06:23 UTC)

M 0.9 / 3.9 km
9 km
4km NNE of Little Lake, CA, USA
23 Oct 6:31 pm (GMT -7)

(24 Oct 01:31:49 UTC)

M 1.2 / 2.3 km
6 km
9km ENE of Coso Junction, CA, USA
Alle anzeigen
The Coso volcanic field is located east of the Sierra Nevada Range at the western edge of the Basin and Range province, California. It consists of 38 old rhyolitic lava domes and basaltic cinder cones covering a 400 sq km area. volcano is located 200 km north of Los Angeles, California.
Eruptions in this area over the past 4 million years produced 35 km3 of lava, the youngest eruptions are probably from the basaltic Volcano Peak cinder cone and occurred more than 33,000 years ago.
Coso Geothermal System
There is geothermal activity in an ENE trending zone between Sugarloaf Mountain and the Coso Hot Springs. The Coso Hot Springs have fumaroles and intermittently active geysers. Fumaroles at Devils Kitchen and the adjacent Nicol area are located in an explosion crater surrounding a rhyolite lava dome.
Beschreibung:
The latest dated eruption formed the Volcano Peak basaltic cinder cone and lava flow and was Potassium-Argon dated at 39,000 +/- 33,000 years ago, but the youngest lava dome may even be younger than 11,000 years ago.
---
Source: Smithsonian / GVP volcano information
See also:
Sentinel hub
|
Landsat 8
Mehr auf VolcanoDiscovery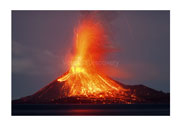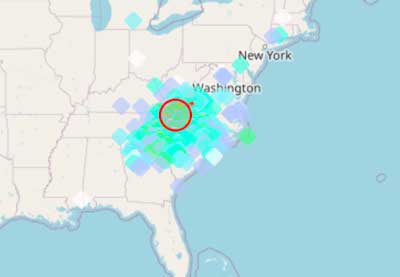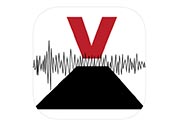 Volcanoes & Earthquakes
: Our popular app is now also available for iPhone and iPad! Get the latest volcano news and earthquakes world-wide - it's free!