Unbestätigtes Erdbeben: New Zealand, am Donnerstag, 11. Feb 2021 um 03:02 Lokalzeit -
Our monitoring service AllQuakes received reports of an earthquake in or near New Zealand at around 14:02 GMT. Unless confirmed by at least one national or international seismological agency, its status remains unconfirmed.
10. Feb. 14:04 UTC: Erste Meldung: VolcanoDiscovery nach 2 Minuten.
Datum und Zeit (Weltzeit): 10 Feb 2021 14:02:31 UTC -
Ortszeit am Epizentrum:
Donnerstag, 11. Feb. 2021 03:02 (GMT +13)
Magnitude (Stärke): unknown
Tiefe des Erdbebenherds: 10.0 km
Epizentrum geog. Breite / Länge: 42°S / 174°E
(
Neuseeland
)
Wetter am Epizentrum zum Zeitpunkt des Bebens:
Clear Sky
11.7°C
(53 F), humidity: 74%, wind: 3 m/s (6 kts) from NW
Primäre Datenquelle:
VolcanoDiscovery
Erdbebendaten von verschiedenen Agenturen im Vergleich
Info: Je mehr verschiedene Agenturen das gleiche Beben angeben, desto verlässlicher sind die Daten und umso genauer kann man einen Mittelwert zu Magnitude, Tiefe etc ableiten. Es dauert normalerweise einige Stunden, bis die seismischen Daten präzise ausgewertet worden sind und die Angaben zuverlässige Präzision besitzen. Dies führt oft dazu, dass Magnitude und andere Daten in den ersten Stunden immer wieder nach oben oder unten korrigiert werden.
Erfahrungsberichte von Nutzern zu diesem Erdbeben (4)
Mitwirken:
Schicken Sie einen Kommentar, wenn Sie einen Bericht interessant finden oder etwas hinzufügen wollen.
Als unangemessen melden.
Als interessant oder nützlich markieren.
Einen eigenen Bericht senden!
Taradale Napier (412.5 km NE of epicenter) [

Map

]

/ Weak shaking (MMI III)

: Not used to quakes so don't know the answer to above but was around 3am I reakon as I was up at 2.40am and now I know why my body woke..... it new something was gona happen
19349.4 km W of epicenter [

Map

]

/ not felt
Wellington (55.6 km NE of epicenter) [

Map

]

/ not felt
Papamoa / not felt
Try our free app!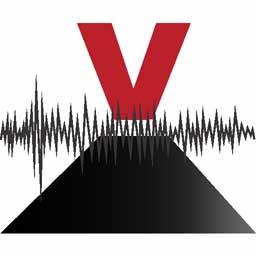 Earlier earthquakes in the same area since 1900
Hinweis: auf Datum / Weltzeit klicken, um nach Zeitpunkt zu sortieren.

Datum / Weltzeit

|

Mag

|

Tiefe

|

Alter

|

Entfernung

| Details

13 Nov 2016 11:02

|

7.9

|

10km / 6.2mi

|

vor 5 Jahren

|

103km / 64mi

| 17 km E of Hanmer Springs, Hurunui District, Canterbury, New Zealand

16 Jun 1929 22:47

|

7.3

|

20km / 12.4mi

|

vor 92 Jahren

|

133km / 82mi

| Tasman District, 108 km SW of Nelson, New Zealand

23 May 1968 17:24

|

7.2

|

20km / 12.4mi

|

vor 53 Jahren

|

168km / 105mi

| Buller District, West Coast, 30 km NW of Murchison, Tasman District, New Zealand

05 Mar 1934 11:46

|

7.2

|

35km / 22mi

|

vor 87 Jahren

|

194km / 120mi

| Tasman Sea, 18 km NW of Levin, New Zealand

03 Sep 2010 16:35

|

7.0

|

12km / 7.5mi

|

vor 11 Jahren

|

245km / 152mi

| Selwyn District, 19 km NE of Methven, New Zealand

24 Jun 1942 11:16

|

7.0

|

15km / 9.3mi

|

vor 79 Jahren

|

180km / 112mi

| 31 km SE of Masterton, Wellington, New Zealand

09 Mar 1929 10:50

|

7.0

|

20km / 12.4mi

|

vor 92 Jahren

|

194km / 121mi

| Selwyn District, 80 km NW of Christchurch, Canterbury, New Zealand

16 Aug 2013 02:31

|

6.5

|

10km / 6.2mi

|

vor 8 Jahren

|

26km / 16mi

| 29 km S of Blenheim, Marlborough District, New Zealand

21 Jul 2013 05:09

|

6.5

|

14km / 8.7mi

|

vor 8 Jahren

|

49km / 30mi

| Tasman Sea, 55 km SW of Wellington, New Zealand

21 Jul 2013 05:09

|

6.5

|

17km / 10.6mi

|

vor 8 Jahren

|

51km / 32mi

| Tasman Sea, 52 km SW of Wellington, New Zealand

Alle anzeigen
Karte früherer Beben