Unbestätigtes Erdbeben: 1.3 km nordwestlich von Manukau, Auckland, Neuseeland, am Freitag, 9. Apr 2021 um 00:04 Lokalzeit -
Although our monitoring service initially detected network activity typical for an earthquake, there was no confirmation by any national or international seismological agency. For this reason, it is highly unlikely, that it was caused by an earthquake.
8. Apr. 12:11 UTC: Erste Meldung: VolcanoDiscovery nach 7 Minuten.
Datum und Zeit (Weltzeit): 8 Apr 2021 12:04:51 UTC -
Ortszeit am Epizentrum:
Freitag, 9. Apr. 2021 00:04 (GMT +12)
Magnitude (Stärke): unknown
Tiefe des Erdbebenherds: 10.0 km
Epizentrum geog. Breite / Länge: 36.98366°S / 174.87113°E
(
Neuseeland
)
Nächstgelegener Vulkan:
Auckland Field
(9 km / 6 mi)
Wetter am Epizentrum zum Zeitpunkt des Bebens:
Few Clouds
16.8°C
(62 F), humidity: 94%, wind: 2 m/s (3 kts) from E
Primäre Datenquelle:
VolcanoDiscovery
Erdbebendaten von verschiedenen Agenturen im Vergleich
Info: Je mehr verschiedene Agenturen das gleiche Beben angeben, desto verlässlicher sind die Daten und umso genauer kann man einen Mittelwert zu Magnitude, Tiefe etc ableiten. Es dauert normalerweise einige Stunden, bis die seismischen Daten präzise ausgewertet worden sind und die Angaben zuverlässige Präzision besitzen. Dies führt oft dazu, dass Magnitude und andere Daten in den ersten Stunden immer wieder nach oben oder unten korrigiert werden.
| | | | |
| --- | --- | --- | --- |
| Magnitude | Tiefe | Ort | Quelle |
| unspecified | n/a | Near Manukau, Auckland, New Zealand | VolcanoDiscovery |
Erfahrungsberichte von Nutzern zu diesem Erdbeben (1)
Mitwirken:
Schicken Sie einen Kommentar, wenn Sie einen Bericht interessant finden oder etwas hinzufügen wollen.
Als unangemessen melden.
Als interessant oder nützlich markieren.
Einen eigenen Bericht senden!
Auckland (0 km SE of epicenter) [

Map

]

/ Very weak shaking (MMI II)

: My house shook for a good 8 seconds magnitude wasn't that bad but the shake was intense enough to shake my swing chair in my room. |

One user found this interesting.
Try our free app!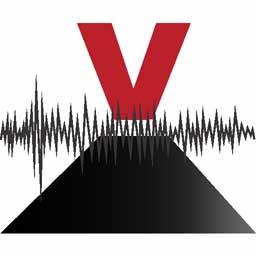 Earlier earthquakes in the same area since 1900
Hinweis: auf Datum / Weltzeit klicken, um nach Zeitpunkt zu sortieren.

Datum / Weltzeit

|

Mag

|

Tiefe

|

Alter

|

Entfernung

| Details

30 Dec 1984 21:36

|

6.8

|

39km / 24mi

|

vor 36 Jahren

|

238km / 148mi

| South Pacific Ocean, 165 km NE of Tauranga, Bay of Plenty, New Zealand

15 Dec 1994 11:20

|

6.5

|

33km / 21mi

|

vor 26 Jahren

|

237km / 148mi

| South Pacific Ocean, 128 km E of Tauranga, Bay of Plenty, New Zealand

02 Mar 1987 01:42

|

6.5

|

19.2km / 11.9mi

|

vor 34 Jahren

|

200km / 124mi

| Whakatane District, 61 km SE of Tauranga, Bay of Plenty, New Zealand

30 Jan 1956 08:43

|

6.4

|

15km / 9.3mi

|

vor 65 Jahren

|

210km / 131mi

| South Pacific Ocean, 64 km NW of Te Kaha, New Zealand

30 Oct 2018 02:13

|

6.2

|

207km / 129mi

|

vor 3 Jahren

|

228km / 142mi

| 22 km S of Ohura, Ruapehu District, Manawatu-Wanganui, New Zealand

25 Oct 1999 20:31

|

6.2

|

159km / 99mi

|

vor 22 Jahren

|

208km / 129mi

| 24 km W of Taupo, Waikato, New Zealand

21 Jun 1992 17:43

|

6.2

|

10km / 6.2mi

|

vor 29 Jahren

|

193km / 120mi

| South Pacific Ocean, 16 km N of Rurima Island, New Zealand

28 Feb 1974 13:59

|

6.2

|

15km / 9.3mi

|

vor 47 Jahren

|

177km / 110mi

| South Pacific Ocean, 114 km NE of Tauranga, Bay of Plenty, New Zealand

05 Jan 1973 13:54

|

6.2

|

150km / 93mi

|

vor 48 Jahren

|

226km / 141mi

| Ruapehu District, Manawatu-Wanganui, 1 km E of New Plymouth, New Zealand

08 Dec 1965 18:05

|

6.0

|

175km / 109mi

|

vor 55 Jahren

|

240km / 149mi

| South Pacific Ocean, 61 km N of Te Kaha, New Zealand

Alle anzeigen
Karte früherer Beben