Umrechnen

Islands of Fire and Whales
14-days sailing expedition to the northern Kuriles Islands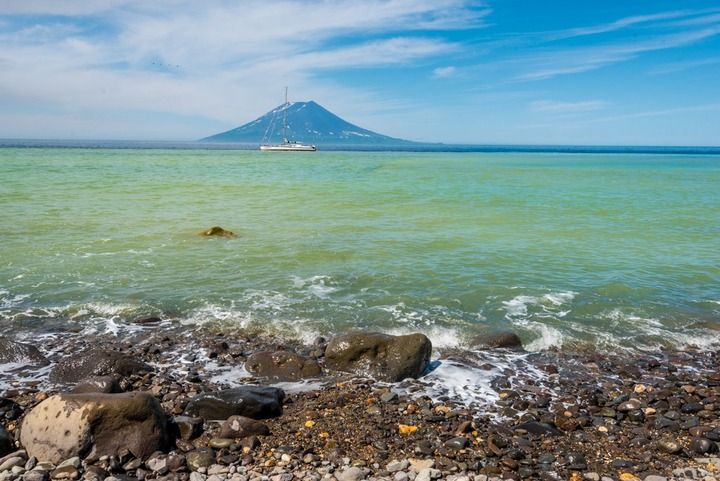 Boat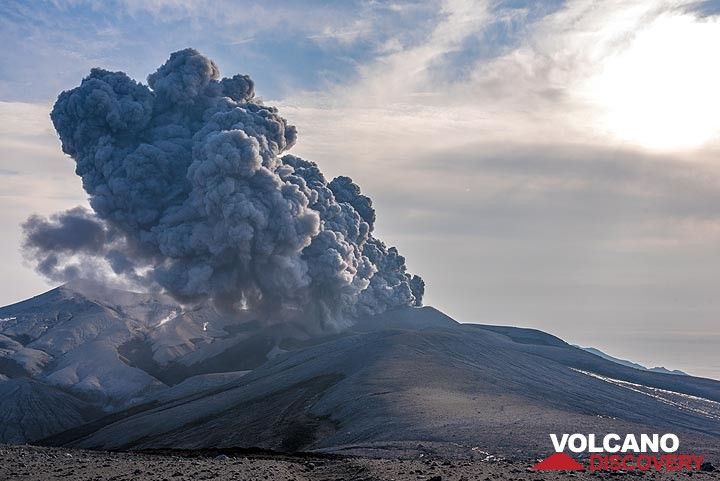 Ebeko volcano eruption
Seal
Atlasov Island with its volcano
Fumarole
Kurile Islands panorama
Orcas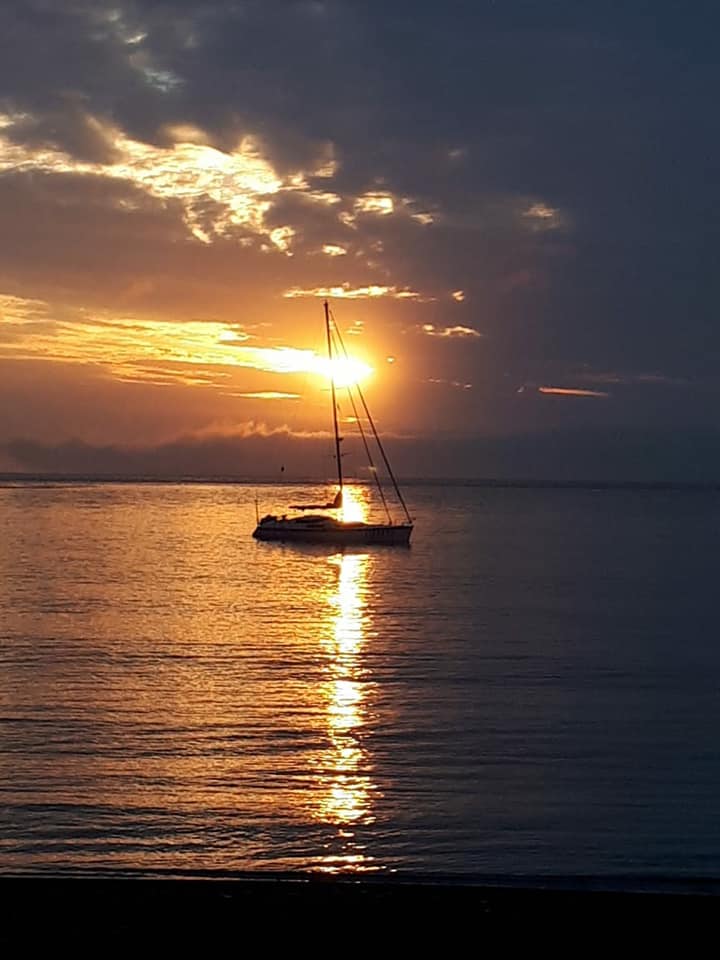 Sunset
The Kurile Islands stretching from Japan to Kamchatka are formed by very active volcanoes, which however are rarely visited by people.
We plan to charter a nice expedition vessel that accommodates up to 8 people and spend 5 days sailing along the eastern cost of Kamchatka to Northern Kurile islands, between the northern group of volcanoes, and try to approach and observe some of the most active volcanoes in the chain. After we arrive in Severo-Kurilsk, we will explore the island Paramushir, spend 2 days at the most active volcano - Ebeko, observe its active volcanic fields and hope to enjoy an eruption.
Visit some of the world's most active and rarely visited volcanoes
Very small group size
Amazing wildernesses and breathtaking land- and seascapes
Untouched volcanic features from close
Large calderas and impressive stratovolcanoes
Abundant sea and bird life
Expedition style
Accompanying volcanologist
21-31 Aug 2020 expedition
Hinweis:
This photo expedition to the Northern Kuriles islands. It uses the expedition boat "Athena", a motor vessel with 16 guests capacity. The planned program is:
Taketomi (Vladimir peninsula), Ebeko (Paramushir Island), Krenitsyn (Onerotan Island), Zavaritsky (Simushir Island), Kuntomintar (Shiashkotan Island).
If you're interested, please contact us for details!
Anreise:
The tour starts and ends in Petropavlovsk (Kamchatka).
Reiseart:
Expedition: Geologie & Vulkanismus - Fotografie - Abenteuer
Schwierigkeitsgrad:
Variabel (abhängig von Ihrer Route und Wünschen)
Gruppengröße:
12-16
Dauer:
14 days / 13 nights
Reisetermine:
zur Zeit keine Termine
Preis (pro Person): 5600 EUR
Im Preis enthalten:
Transfers from / to airport Elizovo
Boat charter for 5 days / 4 nights
Ferry Tickets to Gipanis (Severo-Kurilsk - Petrpavlovsk)
Accommodation in a cozy guesthouse in Elizovo
Accommodation in a small nice hotel Severo-Kurilsk
Boat crew incl. cook
Full board incl. drinking water, tea, coffee
Camping & safety gear
Accompanying local guide - specialist for the Kurile Islands
Accompanying volcanologist from our team
Reiseleitung:
The expedition will be guided by a local volcanologist from Severo-Kurilsk or Petropavlovsk and accompanied by one of our team.
Wichtiger Hinweis:
- Returning customers of VolcanoDiscovery will have priority on this expedition.
- A decision whether the tour can run or not must be made till the end of December 2019. If you're interested in joining, we ask you to contact us as soon as possible
- Deposit modalities: We will first ask you a small deposit of 500 EUR at time of sign-up; by end of Dec, we will need to ask for an additional 2500 EUR deposit, as we will then need to pay a deposit for the boat charter. At this stage,
your deposit becomes non-refundable unless there is someone else willing to take your spot.
-The indicated per person price is based on an exchange rate of 70-75 RUB/EUR. If this exchange rate falls above / below this window, the per person EUR price
will be be adjusted accordingly.
Tour photos: