Fotos von Italien und seinen Vulkanen:
Sammlungen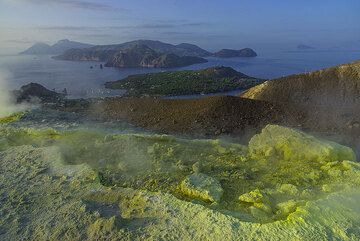 Vulkanfotos vom Ätna (20 Gallerien)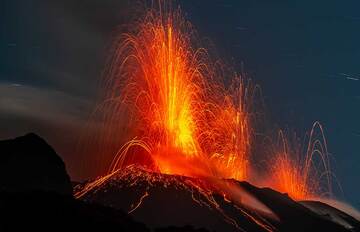 Stromboli Vulkanfotos (20 Gallerien)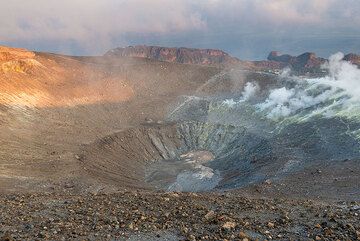 Vulcano (Äolische Inseln) (2 Gallerien)
Sammlungen
Zufallsfotos:
Australien begegnet der Lava des Ätna auf Sizilien (Photo: Tom Pfeiffer)

Lavaströme aus der NO Riftzone sind oft in den schönen Wald auf dieser Seite des Ätna eingedrungen. ...

Wir frieren und erschöpft, aber glücklich und dankbar über das, was Wunder der Natur erleben wir dur...

On the crater rim of Vesuvius volcano, with steaming vents in the background. (Photo: Tom Pfeiffer)

Weiterhin, dass das Wetter klar und der Lavastrom von der Basis der SE Fissur sichtbar wieder, noch ...

Powerful explosion of a liquid lava bubble from the outward-facing vent of the NE crater cone. (Phot...

Strong strombolian eruption from an active vent of the May 2008 fissure on the upper E flank of Etna...

At the time we arrive on the scene, the lava fountains start to rise sharply, reaching 3-500 m and f...

Der Regenbogen ist immer noch über Vulcanello, dessen Krater von hier oben gut zu erkennen ist. Vulc...

Strombolianischer Ausbruch an der Bocca auf 2900 m Höhe am Fuß des Südostkraters. (Photo: Tom Pfeiff...

Wir sind auf der NO-Riftzone des Ätna angelangt. Links von uns ein Pitkrater, ein paar hundert Meter...

Medien, Zuschauer und ein Bulldozer bei der Arbeit gegen den sich nähernden Lavastrom. Die Lichter v...