Shiveluch Vulkannachrichten:
Shiveluch volcano Volcanic Ash Advisory: VA CONTINUOUSLY OBS ON SATELLITE IMAGERY OBS VA DTG: 17/1120Z
Samstag Dez 17, 2016 12:15 |
Satellite image of Shiveluch volcano on 17 Dec 2016
Volcanic Ash Advisory Center Tokyo (VAAC) issued the following report:
FVFE01 at 12:00 UTC, 17/12/16 from RJTD
VA ADVISORY
DTG: 20161217/1200Z
VAAC: TOKYO
VOLCANO: SHEVELUCH 300270
PSN: N5639 E16122
AREA: RUSSIA
SUMMIT ELEV: 3283M
ADVISORY NR: 2016/587
INFO SOURCE: HIMAWARI-8
AVIATION COLOUR CODE: NIL
ERUPTION DETAILS: VA CONTINUOUSLY OBS ON SATELLITE IMAGERY
OBS VA DTG: 17/1120Z
OBS VA CLD: SFC/FL280 N5641 E14857 - N5623 E14948 - N5543 E15054 -
N5559 E15104 - N5647 E14938 - N5649 E14906 MOV W 35KT SFC/FL230
N5516 E15357 - N5505 E15423 - N5520 E15436 - N5528 E15402 MOV W 20KT
FCST VA CLD +6 HR: 17/1720Z SFC/FL290 N5545 E15213 - N5458 E15310 -
N5509 E15030 - N5549 E14825 - N5711 E14649 - N5857 E14645 - N5920
E14707 - N5702 E14849 SFC/FL240 N5321 E15635 - N5326 E15503 - N5449
E15022 - N5508 E15108 - N5346 E15636
FCST VA CLD +12 HR: NO VA EXP
FCST VA CLD +18 HR: NO VA EXP
RMK: NIL
NXT ADVISORY: 20161217/1800Z=
Vorherige Nachrichten
Mehr auf VolcanoDiscovery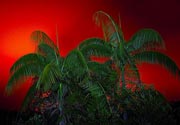 Vanuatu Volcano Tours
: One of the most exciting volcano travel destinations in the world! On our adventurous expeditions, you will get close to active lava lakes on Ambrym Island and the spectacular fireworks of Yasur volcano on Tanna Island.
Volcanoes & Cultures
: The contrast between unspoiled rain-forest, coconut palm beaches, primitive culture and moon-like landscapes surrounding lava-spitting volcanoes could not be bigger: join us on an expedition to the two most active volcanoes of Vanuatu: Ambrym and Yasur.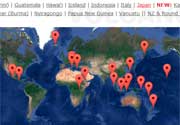 Touren nach Reiseziel
: Wir reisen zu Vulkangebieten weltweit: aus Griechenland und Italien, Island, Hawaii, Japan, Indonesien, Vanuatu. Wir bieten sogar ein Round-The-World-Tour zu Vulkanen.