Sinabung Vulkan
Aktualisiert: 7. Dez. 2022 11:29 GMT
-
Stratovolcano 2460 m (8,071 ft)
Sumatra, Indonesia, 3.17°N / 98.39°E
Aktueller Status: unruhig (2 von 5)
Last update: 21 Mai 2022 (Volcanic Alert Level lowered to Level 2)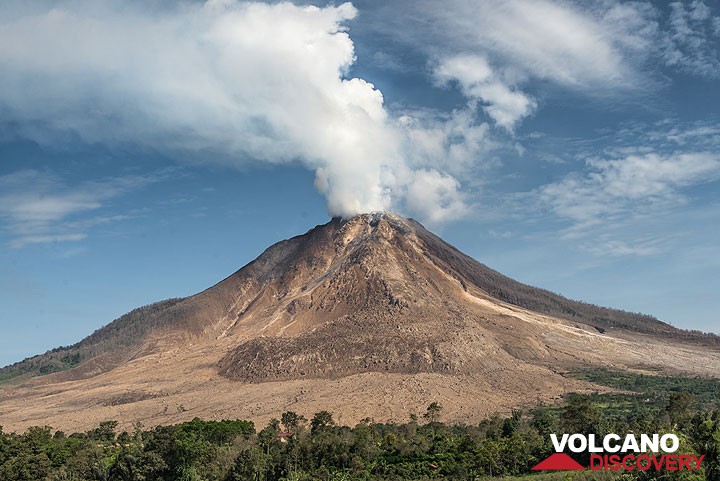 Sinabung volcano in July 2015
Sinabung is a typical stratovolcano in northern Sumatra next to the town of Berastagi.
Interaktive Karte anzeigen
Typische Aktivität:
Explosiv
Ausbrüche des Sinabung:
2013-ongoing, 2010
Letzte Erdbeben in der Nähe
No recent earthquakes
Beschreibung
There are no confirmed historic eruptions before the re-awakening in August 2010, but possibly it has had activity in around 1600 and 1881.
It is evident that Sinabung volcano has frequently erupted on its flanks producing lava flows. Sinabung has four overlapping summit craters, where fumaroles have been active, particularly in 1912, but no eruption followed the increase of fumarolic activity then. The 4 summit craters are aligned along a N-S direction. The youngest crater of this andesitic-to-dacitic volcano is at the southern end of the four overlapping summit craters.
Sinabung Fotos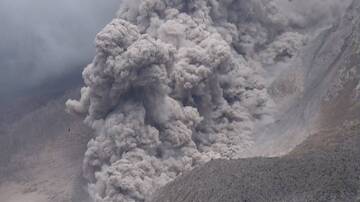 Pyroclastic flow on Sinabung volcano, Sumatra, Indonesia (Oct 2014) (Photo: Walter Reis)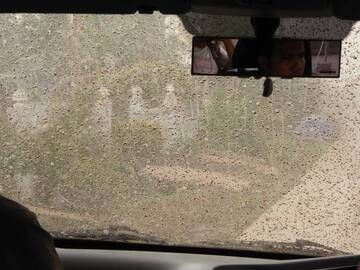 Driving through volcanic ash rain at Sinabung volcano, Sumatra, Indonesia (Oct 2014) (Photo: Walter Reis)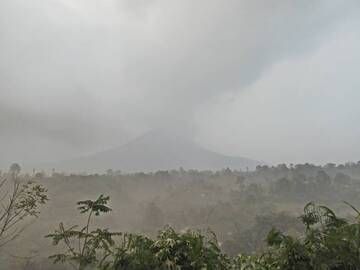 Ashfall at Sinabung volcano, Sumatra, Indonesia (Oct 2014) (Photo: Walter Reis)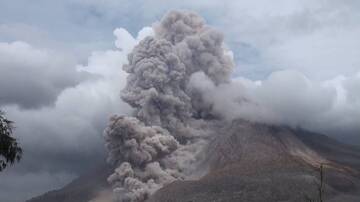 Pyroclastic flow on Sinabung volcano, Sumatra, Indonesia (Oct 2014) (Photo: Walter Reis)




See also: Sentinel hub | Landsat 8 | NASA FIRMS