Whangarei Vulkan
cinder cones 397 m / 1,302 ft
North Island, New Zealand, -35.75°S / 174.27°E
Aktueller Status
: (wahrscheinlich) erloschen (0 von 5) |
Berichte
Whangarei Vulkan-Bücher
Typische Aktivität
: effusiv
Ausbrüche des Whangarei
: probably about 30,000 years ago
| | | | |
| --- | --- | --- | --- |
| Uhrzeit | Mag. / Tiefe | Distance | Ort |
Beschreibung:
from Smithsonian / GVP volcano information:
The Whangarei volcanic field lies in the central part of the Northland Peninsula, at the southernmost end of the Northland Intraplate Province. In addition to the younger dominantly basaltic rocks, Miocene dacitic lava domes and rhyolitic breccias are also present at Whangarei.
Quaternary volcanics form a group of large cones SE of Whangarei, a NE-aligned group of scoria cones north of the city, and a group of lava flows east of the city along a major fault. The youngest basalts were mapped as Holocene (Kear and Thompson, 1964), although the age of the field is not well known and there are some indications that the latest eruption may have been during the late Pleistocene, about 30,000 years ago (Latter 1994, pers. comm.).
See also:
Sentinel hub
|
Landsat 8
Mehr auf VolcanoDiscovery: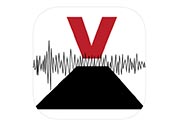 Volcanoes & Earthquakes
: Our popular app is now also available for iPhone and iPad! Get the latest volcano news and earthquakes world-wide - it's free!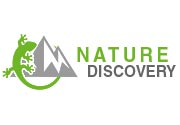 NatureDiscovery
: Unsere Wander- und Studienreisen mit einem breiteren Fokus auf Natur, Geologie, Landschaft, Fotografie, Archäologie und Kultur: Entdecken Sie Griechenland, Äthiopien und viele andere tolle Reiseziele!
Photos from Vanuatu
: A fascinating archipelago with very active volcanoes, tropical islands and very friendly and hospital people who still live their original Melanesian culture. Browse through our vast collection of photos.