Dukono volcano news & eruption updates
Dukono volcano Volcanic Ash Advisory: CONTINUOUS VA EMISSIONS TO FL070, LAST OBS AT 03/0430Z TO ESE
Sunday Dec 03, 2017 16:30 PM |
Satellite image of Dukono volcano on 3 Dec 2017
Volcanic Ash Advisory Center Darwin (VAAC) issued the following report:
FVAU0295 at 16:25 UTC, 03/12/17 from ADRM
VA ADVISORY
DTG: 20171203/1630Z
VAAC: DARWIN
VOLCANO: DUKONO 268010
PSN: N0141 E12753
AREA: INDONESIA
SUMMIT ELEV: 1335M
ADVISORY NR: 2017/1265
INFO SOURCE: HIMAWARI-8
AVIATION COLOUR CODE: ORANGE
ERUPTION DETAILS: CONTINUOUS VA EMISSIONS TO FL070, LAST OBS
AT 03/0430Z TO ESE
OBS VA DTG: 03/1630Z
OBS VA CLD: SFC/FL070 N0140 E12751 - N0118 E12835 - N0147
E12845 - N0143 E12752 MOV E 15KT
FCST VA CLD +6 HR: 03/2230Z SFC/FL070 N0144 E12844 - N0143
E12752 - N0139 E12751 - N0115 E12835
FCST VA CLD +12 HR: 04/0430Z SFC/FL070 N0116 E12836 - N0145
E12845 - N0143 E12752 - N0139 E12751
FCST VA CLD +18 HR: 04/1030Z SFC/FL070 N0144 E12845 - N0143
E12753 - N0139 E12752 - N0109 E12830
RMK: PLUME NOT VISIBLE ON SATELLITE IMAGERY DUE TO
OBSCURATION BY MET CLOUD. HEIGHT AND MOVEMENT BASED ON
HIMAWARI-8 IMAGERY, MENADO 03/1200Z SOUNDING AND CONSENSUS
MODEL GUIDANCE.
NXT ADVISORY: NO LATER THAN 20171203/2230Z
Previous news
More on VolcanoDiscovery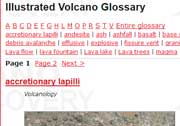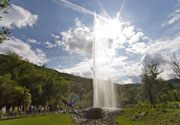 Photos from Germany
: Germany has a large number of volcanoes - most of them extinct, but the Eifel volcanic field is still potentially active.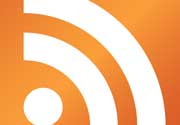 Volcano & Earthquake news feeds
: If you like to use RSS to access the latest news about volcanoes and earthquakes without needing to visit the site, have a look at our available news feeds!