Dukono volcano news & eruption updates
Dukono volcano Volcanic Ash Advisory: VA OBS TO FL060 MOV N.
Mon, 6 Aug 2018, 23:30
23:30 PM |
Satellite image of Dukono volcano on 6 Aug 2018
Volcanic Ash Advisory Center Darwin (VAAC) issued the following report:
FVAU01 at 23:11 UTC, 06/08/18 from ADRM
VA ADVISORY
DTG: 20180806/2308Z
VAAC: DARWIN
VOLCANO: DUKONO 268010
PSN: N0142 E12754
AREA: INDONESIA
SUMMIT ELEV: 1229M
ADVISORY NR: 2018/871
INFO SOURCE: HIMAWARI-8, CVGHM
AVIATION COLOUR CODE: ORANGE
ERUPTION DETAILS: VA OBS TO FL060 MOV N.
OBS VA DTG: 06/2230Z
OBS VA CLD: SFC/FL060 N0140 E12751 - N0244 E12737 - N0239 E12844 -
N0141 E12754 MOV N 15KT
FCST VA CLD +6 HR: 07/0430Z SFC/FL060 N0244 E12841 - N0141 E12759 -
N0143 E12743 - N0251 E12730
FCST VA CLD +12 HR: 07/1030Z SFC/FL060 N0247 E12845 - N0141 E12800 -
N0144 E12751 - N0252 E12744
FCST VA CLD +18 HR: 07/1630Z SFC/FL060 N0239 E12823 - N0142 E12757 -
N0140 E12748 - N0243 E12718
RMK: VA IDENTIFIABLE ON LATEST SAT IMAGERY. HEIGHT AND MOVEMENT
BASED
ON HIMAWARI-8, VONA 06/0946Z, MENADO 06/1200Z SOUNDING AND MODEL
GUIDANCE.
NXT ADVISORY: 20180807/0415Z=
Previous news
More on VolcanoDiscovery
If you find the website useful and would like to support us and help keep it alive and improve it, please consider
making a small donation
.
Thank you!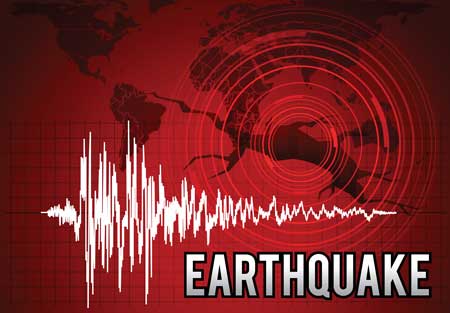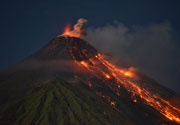 Volcano Eruption Special
: 11-16 Feb 2019: short-notice special tour to see the ongoing eruption of Karangetang volcano in northern Indonesia. Starting and ending in Manado. Small group 2-6 people, experienced volcano expedition leader from our team (Andi).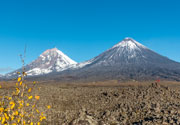 Land of Colors
: We still have spots free on the tours to Kamchata's volcanoes in Aug & Sep 2020! Both tours will be accompanied by a volcanologist from our team. A country full of colors and adventures is waiting for you!