Major mag. 7.0 earthquake - Kermadec Islands Region on Monday, 10 September 2018 - information
10 Sep 04:27 UTC: First to report: GFZ after 8 minutes.
Sep 10 04:32: Magnitude recalculated from 6.9 to 7.0.
Date & time: Monday, 10 September 2018 04:18 UTC
Magnitude: 7.0
Depth: 10.0 km
Epicenter latitude / longitude: 31.85°S / 179.18°W
(
New Zealand
)
Nearest volcano:
Volcano W
(0 km / 0 mi)
Primary data source:
GFZ
Estimated released energy: 2 x 10
15
joules (554 gigawatt hours, equivalent to 4.8 x 10
5
tons of TNT or 29.8 atomic bombs!) [
learn more
]
Data for the same earthquake reported by different agencies
Info: The more agencies report about the same quake and post similar data, the more confidence you can have in the data. It takes normally up to a few hours until earthquake parameters are calculated with near-optimum precision.
| | | | |
| --- | --- | --- | --- |
| Time | Mag. / Depth | Location | Source |
| Mon, 10 Sep 04:18 UTC | M 7.0 / 10 km | Kermadec Islands Region | GFZ |
| Mon, 10 Sep 04:19 UTC | M 6.9 / 111.1 km | - 61km SW of L'Esperance Rock, New Zealand | USGS |
| Mon, 10 Sep 04:18 UTC | M 7.0 / 130 km | SOUTH OF KERMADEC ISLANDS | EMSC |
(shakemap: USGS)
User reports for this quake
Contribute:
Leave a comment if you find a particular report interesting or want to add to it.
Flag as inappropriate.
Mark as helpful or interesting.
Send your own experience report!
15 Holland St, Te Aro, Wellington, New Zealand
/ Light shaking (MMI IV)
: Shaking lasted for around 20 seconds on 7th floor of my apartment building
Philadelphia PA (13325.2 km ENE of epicenter) [Map]
/ Light shaking (MMI IV)
: I was laying in my bed and felt it start shaking. I thought I was having a paranormal experience but I confirmed it must have been an earthquake because my mother also experienced the shaking.
Aftershocks of the 7.0 quake: Kermadec Islands Region, 10 Sep 2018 04h18
Show info about this
List of recorded aftershocks, latest first (421 quakes):
Map of aftershocks
Significant earthquakes in the same area since 1900
Major mag. 7.0 earthquake - Kermadec Islands Region on Monday, 10 September 2018
Click here to search our database for earlier earthquakes in the same area since 1900!
More on VolcanoDiscovery:
If you find the website useful and would like to support us and help keep it alive and improve it, please consider
making a small donation
.
Thank you!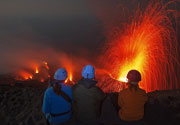 From Stromboli to Etna tour
: A small group tour with a volcanologist to discover the active volcanoes in Sicily: spend 8 fantastic days in some of the most beautiful and interesting volcanic areas in the world. Watch Etna and Stromboli erupt... Last but not least, very nice accommodation and delicious food wait for you!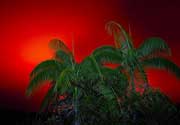 Ambrym+Yasur volcanoes in Vanuatu
: An adventurous expedition to some of the most spectacular and active volcanoes in the world! Our volcano expedition to Vanuatu lets you spend 1 week on Ambrym with its multiple active lava lakes and 4 days on Yasur, famous for its spectacular fireworks. Guided by professional volcanologist, small groups (May-Sep).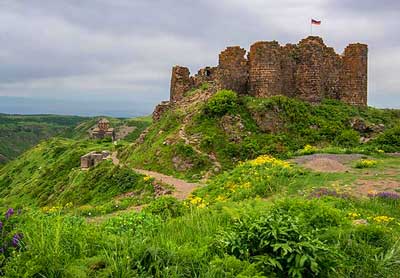 Land of Volcanoes & History
: Armenia, a small country in the South Caucasus, has a long dramatic history and a rich cultural heritage. Despite its compact territory, it has much to offer its guests: fascinating mountain landscapes with snowy volcano peaks, beautiful gorges and cliffs, alpine meadows and subtropical forests, monasteries hidden in valleys, archaeological sites and picturesque villages.