Light mag. 4.5 earthquake - FIJI REGION on Sunday, 13 November 2016
Hypocenter depth recalculated from 526.0 to 547.0 km.
Magnitude: 4.5
Depth: 547.0 km
Epicenter latitude / longitude: 20.21°S / 177.84°W
(
Fiji
)
Nearest volcano:
Unnamed 21.15°S/175.75°W
(256 km)
Primary data source:
EMSC
Estimated released energy: 3.5 x 10
11
joules (98.6 megawatt hours, equivalent to 84.8 tons of TNT) [
learn more
]
Date & time: Sunday, 13 November 2016 03:51 UTC
Data for same earthquake as reported from other agencies
Time
Mag. / Depth
Location
Source
Sun, 13 Nov 2016
Sun, 13 Nov 03:51 UTC
M 4.5 / 526 km
- 109km NE of Ndoi Island, Fiji
USGS
Sun, 13 Nov 03:51 UTC
M 4.6 / 549 km
Fiji Islands Region
GFZ
"I felt it" reports:
More on VolcanoDiscovery: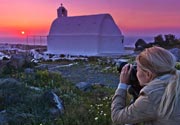 Photo Expeditions & Photography Tours
: We offer you a fine selection of photo tours to exceptional places guided by experienced photographers. These tours are ideal if you are interested in learning or improving photography or, if you are an experienced photographer yourself, to get to the best locations at the best times.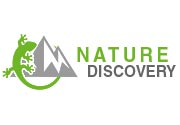 NatureDiscovery
: Our walking & study tours with a broader focus on nature, geology, landscape, photography, archaeology and culture: explore Greece, Ethiopia and many other wonderful travel destinations!