Light mag. 4.9 earthquake - 175km S of Isangel, Vanuatu on Monday, 4 February 2019
4 Feb 12:50 UTC: First to report: USGS after 37 minutes.
Date & time: Monday, 4 February 2019 12:13 UTC
Local time at epicenter:
2019-02-04 23:13:29 +11:00
Magnitude: 4.9
Depth: 70.3 km
Epicenter latitude / longitude: 21.1018°S / 169.5971°E
(
Vanuatu
)
Nearest volcano:
Eastern Gemini Seamount
(72 km / 45 mi)
Nearby towns and cities:
177 km (110 mi) S of Isangel
(pop: 1,400)
184 km (115 mi) NE of Tadine
(pop: 7,500)
Primary data source:
USGS
Estimated released energy: 1.4 x 10
12
joules (392 megawatt hours, equivalent to 338 tons of TNT) [
learn more
]
Data for the same earthquake reported by different agencies
Info: The more agencies report about the same quake and post similar data, the more confidence you can have in the data. It takes normally up to a few hours until earthquake parameters are calculated with near-optimum precision.
Time
Mag. / Depth
Location
Source
2019-02-04 23:13:29 +11:00

(4 Feb 12:13:29 UTC)

M 4.9 / 70.3 km
- 175km S of Isangel, Vanuatu
USGS
User reports for this quake (1)
Contribute:
Leave a comment if you find a particular report interesting or want to add to it.
Flag as inappropriate.
Mark as helpful or interesting.
Send your own user report!
Port Vila, Vanuatu
/ Very weak shaking (MMI II)
: A very slight rocking sensation and dull background noise that woke me up.
Earlier earthquakes in the same area
Light mag. 4.9 earthquake - 175km S of Isangel, Vanuatu on Monday, 4 February 2019
Click here to search our database for earlier earthquakes in the same area since 1900!
More on VolcanoDiscovery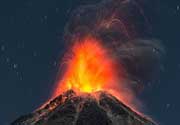 Volcano Special Tours
: We organize tours to particularly active volcanoes and during ongoing eruptions for extended observation time from various viewpoints. These trips, exclusively for very small groups, are often announced only at short notice and require fast travel and flexibility. Each trip is accompanied by a volcanologist from our team. Examples include: Kilauea (Hawai'i), Colima (Mexico), Krakatau and many others.
Sakurajima volcano photos
: One of the world's most active volcanoes, Sakurajima on Japan's Kyushu Island is famous for its frequent vulcanian explosions, often accompanied by eruption lightning.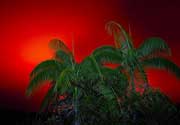 Ambrym+Yasur volcanoes in Vanuatu
: An adventurous expedition to some of the most spectacular and active volcanoes in the world! Our volcano expedition to Vanuatu lets you spend 1 week on Ambrym with its multiple active lava lakes and 4 days on Yasur, famous for its spectacular fireworks. Guided by professional volcanologist, small groups (May-Sep).