Minor mag. 2.2 earthquake - 1km WNW of Manhattan, Montana (USA) on Wednesday, 22 May 2019
Local time at epicenter:
2019-05-22 03:13:46 -07:00
Magnitude: 2.2
Depth: 4.5 km
Epicenter latitude / longitude: 45.86183°N / 111.35317°W
(United States)
Nearest volcano:
Yellowstone
(168 km)
Primary data source:
USGS
Estimated released energy: 1.3 x 10
8
joules (35 kilowatt hours) [
learn more
]
Date & time: Wednesday, 22 May 2019 10:13 UTC
Data for same earthquake as reported from other agencies
Time
Mag. / Depth
Location
Source
Wed, 22 May 2019
Wed, 22 May 10:13 UTC
M 2.2 / 4 km
Western Montana (USA)
EMSC
"I felt it" reports:
More on VolcanoDiscovery: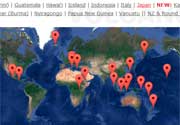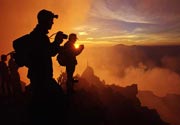 Volcano Trekking
: A physically active tour to visit and climb some of Indonesia's most active and famous volcanoes: Papandayan and Galunggung in West Java, Merapi in Central Java, Kelud, Semeru, Bromo, the Tengger caldera, and Ijen in East Java.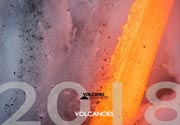 Volcano Calendar 2018
: We're proud to present our 2018 volcano calendar: 13 different and attractive images of volcanoes, volcanic landscapes and phenomena taken during volcano tours over the past few years.