Moderate mag. 5.4 earthquake - Banda Sea (Indonesia) on Monday, 24 June 2019
Hypocenter depth recalculated from 215.0 to 213.0 km.
Magnitude: 5.4
Depth: 213.0 km
Epicenter latitude / longitude: 6.49°S / 129.25°E
(
Indonesia
)
Nearest volcano:
Nila
(38 km)
Primary data source:
BMKG
Estimated released energy: 7.9 x 10
12
joules (2.21 gigawatt hours, equivalent to 1898 tons of TNT or 0.1 atomic bombs!) [
learn more
]
Date & time: Monday, 24 June 2019 03:28 UTC
Data for same earthquake as reported from other agencies
Time
Mag. / Depth
Location
Source
Mon, 24 Jun 2019
Mon, 24 Jun 03:28 UTC
M 5.0 / 197.8 km
Banda Sea (Indonesia)
GeoAu
Mon, 24 Jun 03:28 UTC
M 5.2 / 218.2 km
293km NW of Saumlaki, Indonesia
USGS
Mon, 24 Jun 03:28 UTC
M 5.2 / 218 km
Banda Sea (Indonesia)
EMSC
"I felt it" reports:
CAIRNS / MMI IV (Light shaking): ON THE 6TH FLOOR AND THE BUILDING WAS SWAYING
More on VolcanoDiscovery: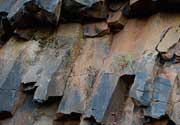 Igneous or magmatic rocks
: The most primitive rock type forms when magma (molten rock) solidifies - either inside the earth (plutonic rocks) or during volcanic eruptions (volcanic rocks). A short overview.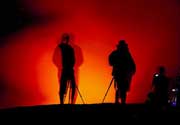 Volcano Expeditions
: Witnessing a volcanic eruption from close is an unforgettable experience. We offer a wide variety of tours and expeditions to active volcanoes worldwide.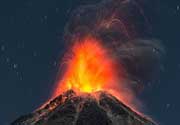 Volcano Special Tours
: We organize tours to particularly active volcanoes and during ongoing eruptions for extended observation time from various viewpoints. These trips, exclusively for very small groups, are often announced only at short notice and require fast travel and flexibility. Each trip is accompanied by a volcanologist from our team. Examples include: Kilauea (Hawai'i), Colima (Mexico), Krakatau and many others.