Light mag. 4.9 earthquake - 84km WSW of Port-Vila, Vanuatu on Friday, 6 September 2019
Local time at epicenter:
2019-09-06 21:37:55 +11:00
Magnitude: 4.9
Depth: 10.0 km
Epicenter latitude / longitude: 18.0516°S / 167.5929°E
(
Vanuatu
)
Nearest volcano:
North Vate
(103 km)
Primary data source:
USGS
Estimated released energy: 1.4 x 10
12
joules (392 megawatt hours, equivalent to 338 tons of TNT) [
learn more
]
Date & time: Friday, 6 September 2019 10:37 UTC
Data for the same earthquake reported by other agencies
Time
Mag. / Depth
Location
Source
Fri, 6 Sep 2019
Fri, 6 Sep 10:37 UTC
M 4.9 / 10 km
Vanuatu
EMSC
"I felt it" reports
More on VolcanoDiscovery: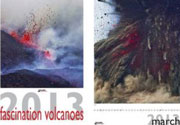 Volcano Calendar 2013
: Our first printed volcano calendar, featuring a paroxysm of Etna, a vulcanian explosion of Krakatau, and much more!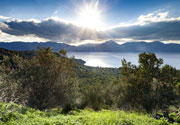 Land of Theseus
: A relaxed walking and study tour to one of Greece's hidden treasures and also one of the least known volcanically active areas in Europe.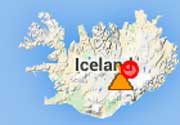 Current activity of Bardarbunga volcano, Iceland
: An intense seismic crisis started at Bárdarbunga volcano on 16 August 2014 and is continuing at the time of writing (23 Aug). It may or may not lead to a volcanic eruption, possibly under the Vatnajökull ice cap.
Follow updates as news come in!