Minor mag. 0.8 earthquake - 10km WNW of The Geysers, CA (USA) on Sunday, 13 September 2020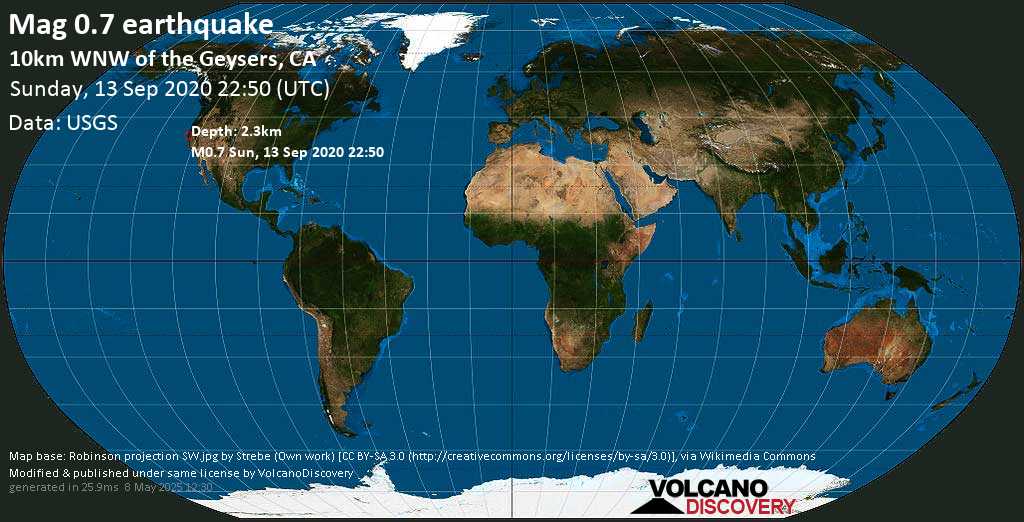 13 Sep 22:53 UTC: First to report: USGS after 3 minutes.
Date & time: Sunday, 13 September 2020 22:50 UTC
Magnitude: 0.8
Depth: 2.3 km
Epicenter latitude / longitude: 38.82533°N / 122.8545°W
(
United States
)
Nearest volcano:
Clear Lake
(18 km / 11 mi)
Nearby towns and cities:
14 km (9 mi) E of Cloverdale
(pop: 8,800)
24 km (15 mi) N of Healdsburg
(pop: 11,700)
25 km (15 mi) SW of Clearlake
(pop: 15,200)
121 km (75 mi) NW of Sacramento
(pop: 490,700)
123 km (76 mi) NW of San Francisco
(pop: 864,800)
185 km (115 mi) NW of San Jose
(pop: 1,026,900)
Primary data source:
USGS
Estimated released energy: 1 x 10
6
joules (0.278 kilowatt hours) [
learn more
]
Data for the same earthquake reported by different agencies
Info: The more agencies report about the same quake and post similar data, the more confidence you can have in the data. It takes normally up to a few hours until earthquake parameters are calculated with near-optimum precision.
| | | | |
| --- | --- | --- | --- |
| Time | Mag. / Depth | Location | Source |
| Sun, 13 Sep 22:50 UTC | M 0.8 / 2.3 km | 10km WNW of The Geysers, CA (USA) | USGS |
User reports for this quake
At magnitude 0.8, this quake was too small to be felt by humans, but it was recorded instrumentally.
Significant earthquakes in the same area since 1900
Minor mag. 0.8 earthquake - 10km WNW of The Geysers, CA (USA) on Sunday, 13 September 2020
Click here to search our database for earlier earthquakes in the same area since 1900!
More on VolcanoDiscovery
If you find the website useful and would like to support us and help keep it alive and improve it, please consider
making a small donation
.
Thank you!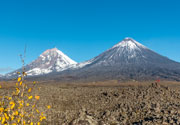 Land of Colors
: We still have spots free on the tours to Kamchata's volcanoes in Aug & Sep 2020! Both tours will be accompanied by a volcanologist from our team. A country full of colors and adventures is waiting for you!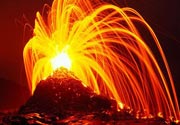 Volcano Tours on Hawai'i
: The Hawaiian Islands are not only home to the most active volcanoes in the world, Kilauea and Mauna Loa on the Big Island, but also boast a unique natural environment. Born by volcanic activity of a very active hot spot in the middle of the Pacific Plate, they are a showcase of natural history.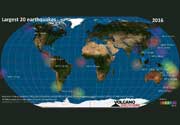 Top 20 quakes in 2016
: Several magnitude 7 quakes occurred in 2016 (but none above M8): Papua New Guinea, NZ, Ecuador, Solomon Islands, Sumatra, Chile, Alaska and others - nearly all major earthquakes were located near active subduction zones.
See the top 20 list of largest quakes in 2016 with this map.