Minor mag. 3.5 earthquake - 13 mi north of Snyder, Scurry County, Texas, on Saturday, 14 Nov 10.27 pm (GMT -6) -
Minor magnitude 3.5 earthquake at 5 km depth
15 Nov 04:40 UTC: First to report: EMSC after 13 minutes.
15 Nov 04:40: Now using data updates from USGS
Update Sun, 15 Nov 2020, 04:42
Small tremor of magnitude 3.5 just reported 13 miles north of Snyder, Texas
3.5 quake 13 miles N of Snyder 14 Nov 10.27 pm (GMT -6)
A very shallow magnitude 3.5 earthquake was reported late at night near the town of Snyder, Texas.
According to the United States Geological Survey (USGS), the quake hit on Saturday 14 November 2020 at 10.27 pm local time at a very shallow depth of 3.1 miles. Shallow earthquakes are felt more strongly than deeper ones as they are closer to the surface. The exact magnitude, epicenter, and depth of the quake might be revised within the next few hours or minutes as seismologists review data and refine their calculations, or as other agencies issue their report.
A second report was later issued by the European-Mediterranean Seismological Centre (EMSC), which listed it as a magnitude 3.5 earthquake as well.
Based on the preliminary seismic data, the quake should not have caused any significant damage, but was probably felt by many people as light vibration in the area of the epicenter. Weak shaking might have been felt in Snyder (pop. 11,800) located 13 miles from the epicenter.
Towns or cities near the epicenter where the quake might have been felt as very weak shaking include Hermleigh (pop. 300) located 20 miles from the epicenter, Rotan (pop. 1,400) 24 miles away, Jayton (pop. 500) 29 miles away, Roby (pop. 600) 31 miles away, Gail (pop. 200) 34 miles away, Post (pop. 5,300) 35 miles away, and Hamlin (pop. 2,000) 44 miles away.
Earthquake data:
Date & time: 15 Nov 2020 04:27:02 UTC -
Local time at epicenter:
Saturday, 14 Nov 10.27 pm (GMT -6)
Magnitude: 3.5
Depth: 5.0 km
Epicenter latitude / longitude: 32.9075°N / 100.8785°W
(
Texas
,
United States
)
Nearby towns and cities:
21 km (13 mi) N of Snyder (Scurry County)
(pop: 11,800)
32 km (20 mi) NW of Hermleigh (Scurry County)
(pop: 345)
39 km (24 mi) W of Rotan (Fisher County)
(pop: 1,440)
56 km (35 mi) SE of Post (Garza County)
(pop: 5,350)
66 km (41 mi) NW of Sweetwater (Nolan County)
(pop: 10,800)
92 km (57 mi) NE of Big Spring (Howard County)
(pop: 28,900)
118 km (73 mi) SE of Lubbock
(pop: 249,000)
272 km (169 mi) SE of Amarillo
(pop: 198,600)
Primary data source:
USGS
Estimated released energy: 1.1 x 10
10
joules (3.12 megawatt hours, equivalent to 2.68 tons of TNT) [
learn more
]
Data for the same earthquake reported by different agencies
Info: The more agencies report about the same quake and post similar data, the more confidence you can have in the data. It takes normally up to a few hours until earthquake parameters are calculated with near-optimum precision.
| | | | |
| --- | --- | --- | --- |
| Magnitude | Depth | Location | Source |
| M 3.5 | 5 km | 21 Km N of Snyder, Texas, USA | USGS |
| M 3.5 | 5 km | WESTERN TEXAS, USA | EMSC |
User reports for this quake (6)
Contribute:
Leave a comment if you find a particular report interesting or want to add to it.
Flag as inappropriate.
Mark as helpful or interesting.
Send your own user report!
Austin
/ Moderate shaking (MMI V) / complex motion difficult to describe
: Sometime last night I woke up to a vibration felt in a upstairs apartment on Slaughter lane Austin Texas
Snyder
/ Light shaking (MMI IV)
: I was on a small step stool hanging a picture on a wall. The whole house shook. To me it seemed as if some type of large vehicle and crashed into a near by building. I have felt other earthquakes here before, this one seemed strong, perhaps due to it not being real deep into the esrth's core.
8 miles West of Snyder / Very weak shaking (MMI II) / rattling, vibrating / very short
Snyder / Light shaking (MMI IV) / rattling, vibrating / very short
Lubbock Texas
/ Light shaking (MMI IV) / horizontal (sideways) swinging / 2-5 s
: Was in the bedroom and 2 or 3 sideways jerks.
Snyder / Light shaking (MMI IV) / 10-15 s
Try our free app!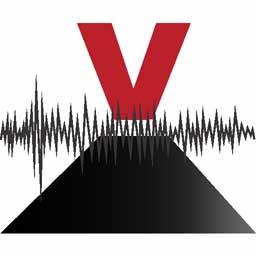 Earlier earthquakes in the same area since 1900
Minor mag. 3.5 earthquake - 13 mi north of Snyder, Scurry County, Texas, on Saturday, 14 Nov 10.27 pm (GMT -6)
Map of earlier quakes
Try our free app!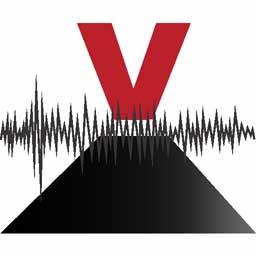 More on VolcanoDiscovery