Minor mag. 3.9 earthquake - 20 km northeast of Pátra, Patra, Achaia, Greece, on Tuesday, 17 Nov 3.49 am (GMT +2) -
Minor magnitude 3.9 earthquake at 8 km depth
17 Nov 01:52 UTC: First to report: EMSC after 3 minutes.
17 Nov 01:53: Magnitude recalculated from 3.8 to 3.9. Hypocenter depth recalculated from 2.0 to 0.0 km (from 1.2 to 0 mi). Epicenter location corrected by 1.7 km (1.1 mi) towards W.

17 Nov 02:21: Now using data updates from NOA
Update Tue, 17 Nov 2020, 01:57
Magnitude 4.4 earthquake strikes near Pátra, Greece
4.4 quake 20 km northeast of Pátra, Greece, 17 Nov 3.49 am (GMT +2)
The European-Mediterranean Seismological Centre (EMSC) reported a magnitude 4.4 quake in Greece near the town of Náfpaktos only 8 minutes ago. The earthquake hit early morning on Tuesday 17 November 2020 at 3.49 am local time at a very shallow depth of 0 km. The exact magnitude, epicenter, and depth of the quake might be revised within the next few hours or minutes as seismologists review data and refine their calculations, or as other agencies issue their report.
A second report was later issued by the German Research Centre for Geosciences (GFZ), which listed it as a magnitude 4.3 earthquake.
Based on the preliminary seismic data, the quake should have been felt by everybody in the area of the epicenter. In those areas, dangerous ground shaking occurred with the potential to inflict moderate to heavy damage to buildings and other infrastructure. Towns or cities where the quake likely caused strong ground shaking include
Moderate shaking probably occurred in Kastráki (pop. 900) located 4 km from the epicenter, Káto Arachovítika (pop. 600) 7 km away, Psathópyrgos (pop. 700) 7 km away, and Arachovítika (pop. 300) 7 km away.
Weak shaking might have been felt in Pátra (pop. 168,000) located 20 km from the epicenter, Agrínio (pop. 46,900) 47 km away, and Lamía (pop. 52,000) 75 km away.
VolcanoDiscovery will automatically update magnitude and depth if these change and follow up if other significant news about the quake become available. If you're in the area, please send us your experience through our reporting mechanism, either
online
or via
our mobile app
. This will help us provide more first-hand updates to anyone around the globe who wants to know more about this quake.
If you were or still are in this area during the quake
help others with your feedback and
file a quick report here
.
Earthquake data:
I felt this quake
I didn't feel it
Date & time: 17 Nov 2020 01:49:31 UTC -
Local time at epicenter:
Tuesday, 17 Nov 3.49 am (GMT +2)
Magnitude: 3.9
Depth: 8.0 km
Epicenter latitude / longitude: 38.3981°N / 21.8509°E
(
Greece
)
Nearest volcano:
Sousaki
(117 km / 73 mi)
Nearby towns and cities:
2 km (1 mi) NE of Náfpaktos (Nafpaktos)
(pop: 13,400)
20 km (12 mi) NE of Pátra (Patra)
(pop: 168,000)
26 km (16 mi) NW of Aígio (Egio)
(pop: 20,400)
37 km (23 mi) E of Mesolóngi (Μεσολόγγι)
(pop: 12,800)
38 km (24 mi) NE of Káto Achaḯa (Dimi)
(pop: 5,750)
46 km (29 mi) SE of Agrínio (Agrinio)
(pop: 46,900)
75 km (47 mi) SW of Lamía (Lamia)
(pop: 52,000)
170 km (105 mi) NW of Athens
(pop: 664,000)
Weather at epicenter at time of quake:
Few Clouds
9.5°C
(49 F), humidity: 71%, wind: 3 m/s (5 kts) from E
Primary data source:
NOA
Estimated released energy: 4.5 x 10
10
joules (12.4 megawatt hours, equivalent to 10.7 tons of TNT) [
learn more
]
If you felt this quake (or if you were near the epicenter),
please share your experience and submit a short "I felt it" report!
Other users would love to hear about it!
Also
if you did NOT feel the quake
although you were in the area, please
report it
! Your contribution is valuable also to earthquake science and earthquake hazard analysis and mitigation efforts. You can use your device location or the map to indicate where you were during the earthquake. Thank you!
Data for the same earthquake reported by different agencies
Info: The more agencies report about the same quake and post similar data, the more confidence you can have in the data. It takes normally up to a few hours until earthquake parameters are calculated with near-optimum precision.
| | | | |
| --- | --- | --- | --- |
| Magnitude | Depth | Location | Source |
| M 3.9 | 8 km | - 6 km SSE of Náfpaktos, Greece | NOA |
| M 3.8 | 10 km | Greece | GFZ |
| M 4.4 | 8 km | GREECE | EMSC |
| M 4.4 | 10 km | 6 Km SSE of Náfpaktos, Greece | USGS |
| M 3.9 | 8 km | Navpaktos / Griechenland, Greece | ZAMG |
User reports for this quake (2)
402.7 km N of epicenter [Map]
/ Weak shaking (MMI III) / horizontal (sideways) swinging / 15-20 s
Nafpaktos / Moderate shaking (MMI V) / 1-2 s
Try our free app!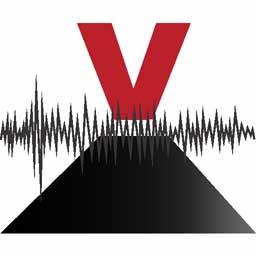 Earlier earthquakes in the same area
Minor mag. 3.9 earthquake - 20 km northeast of Pátra, Patra, Achaia, Greece, on Tuesday, 17 Nov 3.49 am (GMT +2)
Click here to search our database for earlier earthquakes in the same area since 1900!
Try our free app!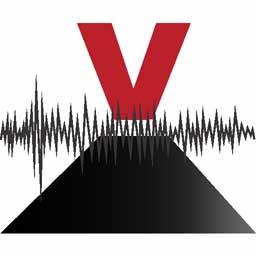 More on VolcanoDiscovery