Moderate mag. 4.9 earthquake - South Pacific Ocean, 96 km northwest of Diego de Almagro, Provincia de Chañaral, Atacama, Chile, on Tuesday, 26 Jan 2021 10:50 am (GMT -3) -
Moderate magnitude 4.9 earthquake at 10 km depth
26 Jan 13:56 UTC: First to report: INPRES after 6 minutes.
26 Jan 14:22: Magnitude recalculated from 5.5 to 4.9. Hypocenter depth recalculated from 10.0 to 1.0 km (from 6.2 to 0.6 mi). Epicenter location corrected by 284 km (176 mi) towards SE.
26 Jan 14:26: Hypocenter depth recalculated from 1.0 to 10.0 km (from 0.6 to 6.2 mi).
Update Tue, 26 Jan 2021, 14:24
Light earthquake of magnitude 4.9 reported 96 km northwest of Diego de Almagro, Chile
4.9 quake 26 Jan 10:50 am (GMT -3)
An earthquake of magnitude 4.9 occurred in the morning on Tuesday 26 January 2021 at 10:50 am local time near Diego de Almagro, Provincia de Chañaral, Atacama, Chile, as reported by INPRES.
According to preliminary data, the quake was located at a very shallow depth of 1 km. Shallow earthquakes are felt more strongly than deeper ones as they are closer to the surface. Magnitude and other quake parameters can still change in the coming hours as the agency continues to process seismic data.
Based on the preliminary seismic data, the quake should not have caused any significant damage, but was probably felt by many people as light vibration in the area of the epicenter.
Weak shaking might have been felt in Taltal (pop. 10,000) located 62 km from the epicenter, and Diego de Almagro (pop. 18,100) 96 km away.
VolcanoDiscovery will automatically update magnitude and depth if these change and follow up if other significant news about the quake become available. If you're in the area, please send us your experience through our reporting mechanism, either
online
or via
our mobile app
. This will help us provide more first-hand updates to anyone around the globe who wants to know more about this quake.
Earthquake data:
Date & time: 26 Jan 2021 13:50:03 UTC -
Local time at epicenter:
Tuesday, 26 Jan 2021 10:50 am (GMT -3)
Magnitude: 4.9
Depth: 10.0 km
Epicenter latitude / longitude: 25.87°S / 70.837°W
(
South Pacific Ocean
,
Chile
)
Nearby towns and cities:
62 km (39 mi) SW of Taltal (Antofagasta)
(pop: 10,000) -->
See nearby quakes!
96 km (60 mi) NW of Diego de Almagro
(pop: 18,100) -->
See nearby quakes!
174 km (108 mi) NNW of Copiapo
(pop: 129,300) -->
See nearby quakes!
251 km (156 mi) S of Antofagasta
(pop: 309,800) -->
See nearby quakes!
301 km (187 mi) N of Vallenar
(pop: 44,900) -->
See nearby quakes!
424 km (263 mi) SW of San Pedro de Atacama
(pop: 2,000) -->
See nearby quakes!
426 km (265 mi) SSW of Calama
(pop: 143,100) -->
See nearby quakes!
492 km (306 mi) NW of Chilecito (Argentina)
(pop: 42,200) -->
See nearby quakes!
556 km (346 mi) NW of La Rioja (Argentina)
(pop: 162,600) -->
See nearby quakes!
844 km (524 mi) N of Santiago de Chile
(pop: 4,837,300) -->
See nearby quakes!
Weather at epicenter at time of quake:
Overcast Clouds
20°C
(68 F), humidity: 79%, wind: 6 m/s (12 kts) from S
Primary data source:
INPRES
Estimated released energy: 1.4 x 10
12
joules (392 megawatt hours, equivalent to 338 tons of TNT)
More info
Data for the same earthquake reported by different agencies
Info: The more agencies report about the same quake and post similar data, the more confidence you can have in the data. It takes normally up to a few hours until earthquake parameters are calculated with near-optimum precision.
| | | | |
| --- | --- | --- | --- |
| Magnitude | Depth | Location | Source |
| 4.9 | 10 km | CHILE (Argentina) | INPRES |
User reports for this quake (1)
Contribute:
Leave a comment if you find a particular report interesting or want to add to it.
Flag as inappropriate.
Mark as helpful or interesting.
Send your own user report!
Temuco, Chile. Región de la Araucanía.
/ not felt
: El terremoto fue en el mar pacífico frente a las costas de Chile... Ni por referencia se debe ubicar el sismo con o por Argentina!.
Try our free app!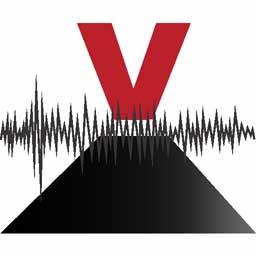 Earlier earthquakes in the same area since 1900
Hint: Click on Date/Time to show latest first

Date / time UTC

|

Mag

|

Depth

|

Age

|

Distance

| Details

04 Dec 1918 11:47

|

7.8

|

40km / 25mi

|

102 years ago

|

78km / 48mi

| 59 km W of Diego de Almagro, Provincia de Chañaral, Atacama, Chile

28 Dec 1966 08:18

|

7.7

|

25km / 16mi

|

54 years ago

|

51km / 32mi

| 12 km SW of Taltal, Provincia de Antofagasta, Chile

05 Mar 1987 09:17

|

7.6

|

62km / 39mi

|

34 years ago

|

178km / 111mi

| Antofagasta Province, 85 km S of Antofagasta, Chile

13 Jul 1936 11:12

|

7.5

|

35km / 22mi

|

85 years ago

|

147km / 92mi

| 122 km S of Antofagasta, Chile

04 Oct 1983 18:52

|

7.4

|

14.8km / 9.2mi

|

38 years ago

|

79km / 49mi

| Provincia de Chañaral, 95 km N of Copiapo, Atacama, Chile

18 Apr 1939 06:22

|

7.4

|

35km / 22mi

|

82 years ago

|

146km / 91mi

| 55 km W of Copiapo, Atacama, Chile

02 Dec 1960 09:10

|

7.3

|

35km / 22mi

|

60 years ago

|

138km / 86mi

| 120 km S of Antofagasta, Chile

05 Feb 1988 14:01

|

7.2

|

37km / 23mi

|

33 years ago

|

131km / 81mi

| Antofagasta Province, 122 km S of Antofagasta, Chile

30 Jan 1998 12:16

|

7.1

|

42km / 26mi

|

23 years ago

|

227km / 141mi

| 35 km SE of Antofagasta, Chile

01 Sep 2020 04:09

|

7.0

|

31km / 19mi

|

32 weeks ago

|

237km / 147mi

| South Pacific Ocean, 82 km NW of Vallenar, Huasco, Atacama, Chile

Show all
Map of earlier quakes