Light mag. 4.9 earthquake - Enga Province, 63 km northwest of Tari, Papua New Guinea, on Monday, 15 Feb 2021 5:02 pm (GMT +10) -
Light magnitude 4.9 earthquake at 96 km depth
15 Feb 07:20 UTC: First to report: BMKG after 18 minutes.
15 Feb 18:00: Magnitude recalculated from 5.0 to 4.9. Hypocenter depth recalculated from 93.0 to 96.0 km (from 58 to 60 mi). Epicenter location corrected by 3.5 km (2.2 mi) towards NNW.
Update Mon, 15 Feb 2021, 07:24
Significant magnitude 5.0 quake hits 60 km northwest of Tari, Papua New Guinea in the afternoon
5.0 quake 15 Feb 5:02 pm (GMT +10)
Just 22 minutes ago, a 5.0-magnitude earthquake struck near Tari, Papua New Guinea. The tremor was recorded in the afternoon on Monday 15 February 2021 at 5:02 pm local time, at an intermediate depth of 93 km below the surface.
The event was filed by Indonesia's Meteorology, Climatology, and Geophysical Agency, the first seismological agency to report it.
Based on the preliminary seismic data, the quake should not have caused any significant damage, but was probably felt by many people as light vibration in the area of the epicenter.
Weak shaking might have been felt in Tari (pop. 8,200) located 60 km from the epicenter.
Other towns or cities near the epicenter where the quake might have been felt as very weak shaking include Wabag (pop. 4,000) located 116 km from the epicenter, and Wabag (pop. 4,000) 116 km away.
VolcanoDiscovery will automatically update magnitude and depth if these change and follow up if other significant news about the quake become available. If you're in the area, please send us your experience through our reporting mechanism, either
online
or via
our mobile app
. This will help us provide more first-hand updates to anyone around the globe who wants to know more about this quake.
Earthquake data:
Date & time: 15 Feb 2021 07:02:07 UTC -
Local time at epicenter:
Monday, 15 Feb 2021 5:02 pm (GMT +10)
Magnitude: 4.9
Depth: 96.0 km
Epicenter latitude / longitude: 5.4°S / 142.67°E
(
Enga Province
,
Papua New Guinea
)
Nearest volcano:
Doma Peaks
(74 km / 46 mi)
Nearby towns and cities:
63 km (39 mi) NNW of Tari
(pop: 8,190) -->
See nearby quakes!
117 km (73 mi) W of Wabag (Enga)
(pop: 3,960) -->
See nearby quakes!
137 km (85 mi) NW of Mendi (Southern Highlands)
(pop: 26,300) -->
See nearby quakes!
172 km (107 mi) ENE of Kiunga (North Fly, Western Province)
(pop: 11,500) -->
See nearby quakes!
180 km (112 mi) WNW of Mt Hagen (Dei District, Western Highlands)
(pop: 33,600) -->
See nearby quakes!
232 km (144 mi) SSW of Wewak (East Sepik)
(pop: 18,200) -->
See nearby quakes!
310 km (193 mi) WNW of Goroka (Eastern Highlands)
(pop: 18,500) -->
See nearby quakes!
346 km (215 mi) W of Madang
(pop: 27,400) -->
See nearby quakes!
385 km (239 mi) SE of Jayapura (Papua, Indonesia)
(pop: 134,900) -->
See nearby quakes!
671 km (417 mi) NW of Port Moresby (National Capital)
(pop: 283,700) -->
See nearby quakes!
Weather at epicenter at time of quake:
Overcast Clouds
20.7°C
(69 F), humidity: 81%, wind: 1 m/s (2 kts) from SW
Primary data source:
BMKG
(Meteorological, Climatological, and Geophysical Agency of Indonesia)
Estimated released energy: 1.4 x 10
12
joules (392 megawatt hours, equivalent to 338 tons of TNT)
More info
Data for the same earthquake reported by different agencies
Info: The more agencies report about the same quake and post similar data, the more confidence you can have in the data. It takes normally up to a few hours until earthquake parameters are calculated with near-optimum precision.
| | | | |
| --- | --- | --- | --- |
| Magnitude | Depth | Location | Source |
| 4.9 | 96 km | New Guinea, Papua New Guinea | BMKG |
User reports for this quake
There are no user reports for this quake yet.
If you felt it
be the first to report it
!
Try our free app!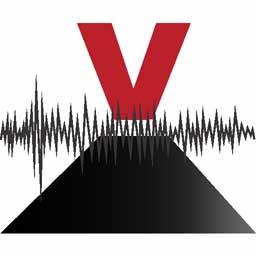 Earlier earthquakes in the same area since 1900
Hint: Click on Date/Time to show latest first

Date / time UTC

|

Mag

|

Depth

|

Age

|

Distance

| Details

20 Sep 1935 01:46

|

7.8

|

30km / 19mi

|

86 years ago

|

224km / 139mi

| 127 km S of Vanimo, West Sepik Province, Papua New Guinea

08 Sep 2002 18:44

|

7.6

|

13km / 8.1mi

|

19 years ago

|

235km / 146mi

| Bismarck Sea, 81 km W of Wewak, East Sepik Province, Papua New Guinea

29 Jul 1917 21:52

|

7.4

|

35km / 22mi

|

104 years ago

|

226km / 140mi

| 116 km S of Vanimo, West Sepik Province, Papua New Guinea

25 Feb 2018 17:44

|

7.3

|

10km / 6.2mi

|

3 years ago

|

74km / 46mi

| Western Province, 29 km SW of Tari, Papua New Guinea

24 Jun 1986 03:11

|

7.2

|

102km / 64mi

|

35 years ago

|

176km / 110mi

| 106 km S of Wewak, East Sepik Province, Papua New Guinea

23 Oct 1968 21:04

|

7.0

|

15km / 9.3mi

|

53 years ago

|

240km / 149mi

| Bismarck Sea, 20 km W of Keresau Island, East Sepik Province, Papua New Guinea

20 Sep 1935 05:23

|

7.0

|

35km / 22mi

|

86 years ago

|

181km / 112mi

| 53 km N of Ambunti, East Sepik Province, Papua New Guinea

07 Aug 1931 02:11

|

7.0

|

35km / 22mi

|

90 years ago

|

230km / 143mi

| West Sepik Province, 43 km SW of Aitape, Sandaun, Papua New Guinea

09 Jun 1925 13:40

|

7.0

|

25km / 16mi

|

96 years ago

|

178km / 110mi

| 55 km S of Wewak, East Sepik Province, Papua New Guinea

13 May 1920 01:48

|

7.0

|

25km / 16mi

|

101 years ago

|

244km / 152mi

| Bismarck Sea, 42 km E of Wewak, East Sepik Province, Papua New Guinea

Show all
Map of earlier quakes