Light mag. 4.7 earthquake - Coyuca de Catalan, 16 km southwest of Ciudad Altamirano, Mexico, on Wednesday, 7 Apr 2021 8:19 pm (GMT -5) -
Light magnitude 4.7 earthquake at 57 km depth
8 Apr 01:35 UTC: First to report: USGS after 16 minutes.
8 Apr 01:42: Now using data updates from SSN
Update Thu, 8 Apr 2021, 01:39
Moderate earthquake of magnitude 4.6 just reported 11 km southwest of Heroica Zitacuaro, Mexico
4.6 quake 7 Apr 8:19 pm (GMT -5)
Just 19 minutes ago, a 4.6-magnitude earthquake struck near Heroica Zitacuaro, Zitácuaro, Michoacan, Mexico. The tremor was recorded in the evening on Wednesday 7 April 2021 at 8:19 pm local time, at an intermediate to considerable depth of 154.1 km below the surface.
The event was filed by the United States Geological Survey, the first seismological agency to report it.
Our monitoring service identified a second report from the European-Mediterranean Seismological Centre (EMSC) which listed the quake at magnitude 4.6 as well.
Towns or cities near the epicenter where the quake might have been felt as very weak shaking include El Gigante (pop. 11) located 5 km from the epicenter, Heroica Zitacuaro (pop. 84,300) 11 km away, Tuzantla (pop. 15,300) 24 km away, Valle de Bravo (pop. 25,600) 38 km away, Ciudad Hidalgo (pop. 60,500) 38 km away, Maravatio de Ocampo (pop. 34,400) 58 km away, Zinacantepec (pop. 54,200) 74 km away, Toluca (pop. 489,300) 83 km away, and Morelia (pop. 597,500) 87 km away.
VolcanoDiscovery will automatically update magnitude and depth if these change and follow up if other significant news about the quake become available. If you're in the area, please send us your experience through our reporting mechanism, either
online
or via
our mobile app
. This will help us provide more first-hand updates to anyone around the globe who wants to know more about this quake.
If you were or still are in this area during the quake
help others with your feedback and
file a quick report here
.
Earthquake data:
I felt this quake
I didn't feel it
Date & time: 8 Apr 2021 01:19:28 UTC -
Local time at epicenter:
Wednesday, 7 Apr 2021 8:19 pm (GMT -5)
Magnitude: 4.7
Depth: 57.0 km
Epicenter latitude / longitude: 18.23°N / 100.73°W
(
Coyuca de Catalan
,
Guerrero
,
Mexico
)
Nearest volcano:
Zitácuaro-Valle de Bravo
(140 km / 87 mi)
Nearby towns and cities:
0 km (0 mi) SE of San José (San José la Queseria)
(pop: 202) -->
See nearby quakes!
16 km (10 mi) SSW of Ciudad Altamirano
(pop: 25,200) -->
See nearby quakes!
20 km (13 mi) W of Tlapehuala
(pop: 9,330) -->
See nearby quakes!
48 km (30 mi) SSE of Huetamo de Nuñez (Huetamo de Núñez, Michoacán)
(pop: 21,900) -->
See nearby quakes!
48 km (30 mi) WSW of Arcelia
(pop: 18,700) -->
See nearby quakes!
92 km (57 mi) W of Teloloapan (Centro)
(pop: 23,500) -->
See nearby quakes!
96 km (60 mi) NE of Petatlan (Petatlán)
(pop: 21,700) -->
See nearby quakes!
97 km (60 mi) SW of Tejupilco de Hidalgo (México)
(pop: 25,600) -->
See nearby quakes!
150 km (93 mi) WNW of Chilpancingo
(pop: 187,300) -->
See nearby quakes!
215 km (134 mi) SW of Mexico City
(pop: 12,294,200) -->
See nearby quakes!
Weather at epicenter at time of quake:
Clear Sky
31.5°C
(89 F), humidity: 23%, wind: 2 m/s (4 kts) from SW
Primary data source:
SSN
(Servicio Sismológico Nacional)
Estimated released energy: 7.1 x 10
11
joules (197 megawatt hours, equivalent to 169 tons of TNT)
More info
If you felt this quake (or if you were near the epicenter),
please share your experience and submit a short "I felt it" report!
Other users would love to hear about it!
Also
if you did NOT feel the quake
although you were in the area, please
report it
! Your contribution is valuable also to earthquake science and earthquake hazard analysis and mitigation efforts. You can use your device location or the map to indicate where you were during the earthquake. Thank you!
Data for the same earthquake reported by different agencies
Info: The more agencies report about the same quake and post similar data, the more confidence you can have in the data. It takes normally up to a few hours until earthquake parameters are calculated with near-optimum precision.
| | | | |
| --- | --- | --- | --- |
| Magnitude | Depth | Location | Source |
| 4.7 | 57 km | 16 Km Al SUROESTE De CD ALTAMIRANO, GRO, Mexico | SSN |
| 4.6 | 132 km | MICHOACAN, MEXICO | EMSC |
| 4.5 | 150 km | 4 Km NE of Huanguitío, Mexico | USGS |
| 4.5 | 83 km | Michoacan, Mexico | GFZ |
User reports for this quake (5)
Contribute:
Leave a comment if you find a particular report interesting or want to add to it.
Flag as inappropriate.
Mark as helpful or interesting.
Send your own user report!
YUMA (2122.2 km NW of epicenter) [

Map

]

/ Light shaking (MMI IV) / vibration and rolling / 10-15 s

: Vibrating and rocking swaying. Cat meowing right before it, sure love to know why there's been so many. Heard. Volcano erupted, I don't remember there being this many, back to back to back everyday. Same low intensity though |

One user found this interesting.
Ciudad Altamirano, Guerrero, México (15.8 km NNE of epicenter) [

Map

]

/ Moderate shaking (MMI V) / rattling, vibrating

: Duró un momento, se sintió una vibración que sacudió la casa. |

One user found this interesting.

(reported through our app)
199.8 km ENE of epicenter [

Map

]

/ not felt

(reported through our app)
279.7 km ENE of epicenter [

Map

]

/ not felt

(reported through our app)
Mexico City / not felt
Try our free app!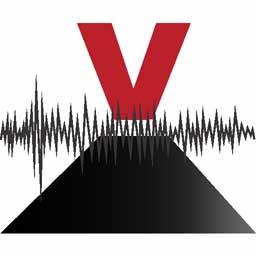 Earlier earthquakes in the same area since 1900
Hint: Click on Date/Time to show latest first

Date / time UTC

|

Mag

|

Depth

|

Age

|

Distance

| Details

19 Sep 1985 13:17

|

8.0

|

28km / 17mi

|

36 years ago

|

191km / 118mi

| Plan de Armas, 41 km NW of Melchor Ocampo del Balsas, Mexico

21 Sep 1985 01:37

|

7.6

|

31km / 19mi

|

36 years ago

|

108km / 67mi

| 20 km NW of Ixtapa Zihuatanejo, Zihuatanejo de Azueta, Guerrero, Mexico

14 Mar 1979 11:07

|

7.6

|

49km / 30mi

|

42 years ago

|

74km / 46mi

| El Capirillo, 35 km NE of Ixtapa Zihuatanejo, Mexico

28 Jul 1957 08:40

|

7.6

|

38km / 23mi

|

64 years ago

|

217km / 135mi

| 4.5 km SE of Acalmani, Ayutla de los Libres, Guerrero, Mexico

15 Apr 1941 19:09

|

7.6

|

30km / 19mi

|

80 years ago

|

244km / 152mi

| 3.8 km W of Varaloso, Coalcoman de Vazquez Pallares, Michoacan, Mexico

07 Jun 1911 11:02

|

7.6

|

30km / 19mi

|

110 years ago

|

184km / 114mi

| 6.8 km W of Tumbiscatio de Ruiz, Michoacan, Mexico

30 Jan 1973 21:01

|

7.5

|

43km / 27mi

|

48 years ago

|

241km / 150mi

| La Bufa, 95 km SW of Apatzingan, Michoacan, Mexico

30 Jul 1909 10:51

|

7.5

|

20km / 12.4mi

|

112 years ago

|

240km / 149mi

| North Pacific Ocean, 66 km SE of Acapulco de Juarez, Guerrero, Mexico

22 Feb 1943 09:20

|

7.4

|

20km / 12.4mi

|

78 years ago

|

115km / 71mi

| North Pacific Ocean, 23 km SE of Ixtapa Zihuatanejo, Mexico

25 Oct 1981 03:22

|

7.3

|

33km / 21mi

|

39 years ago

|

145km / 90mi

| Petacalco, Guerrero, 17 km NE of Melchor Ocampo del Balsas, Mexico

Show all
Map of earlier quakes