Quake status: highly uncertain

This record is considered not to be from an actual earthquake, because there is no officially confirmed quake that matches the user reports we received of the reported event closely enough.
In most cases, this event likely reflects something else that caused shaking, such as an explosion (typical for mining areas), a sonic boom, traffic, weather, or some other human or natural cause.
The initial report is below:

Unconfirmed quake reported: 4.2 mi east of Anaheim, Orange County, California, USA, 13 April 2021 02:58 GMT -
Our monitoring service AllQuakes received reports of an earthquake in or near Near Anaheim, California, USA at around 02:58 GMT. Unless confirmed by at least one national or international seismological agency, its status remains unconfirmed.
13 Apr 03:01 UTC: First to report: VolcanoDiscovery after 3 minutes.
Date & time: 13 Apr 2021 02:58:41 UTC -
Magnitude: unknown
Depth: 10.0 km
Epicenter latitude / longitude: 33.85588°N / 117.84588°W
(
California
,
United States
)
Nearest volcano:
Lavic Lake
(150 km / 93 mi)
Primary data source:
VolcanoDiscovery
Data for the same earthquake reported by different agencies
Info: The more agencies report about the same quake and post similar data, the more confidence you can have in the data. It takes normally up to a few hours until earthquake parameters are calculated with near-optimum precision.
| | | | |
| --- | --- | --- | --- |
| Magnitude | Depth | Location | Source |
User reports for this quake (3)
Contribute:
Leave a comment if you find a particular report interesting or want to add to it.
Flag as inappropriate.
Mark as helpful or interesting.
Send your own user report!
marina del rey (47.1 km W of epicenter) [

Map

]

/ Very weak shaking (MMI II)

: e
marina del rey (47.1 km W of epicenter) [

Map

]

/ Very weak shaking (MMI II)

: e
Placentia, CA (0 km SSE of epicenter) [

Map

]

/ Very weak shaking (MMI II) / 5-10 s

: Building started shaking and rattling
Try our free app!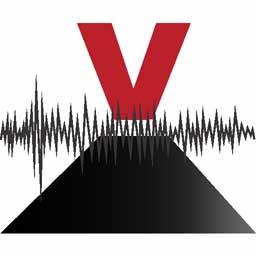 Earlier earthquakes in the same area since 1900
Hint: Click on Date/Time to show latest first

Date / time UTC

|

Mag

|

Depth

|

Age

|

Distance

| Details

21 Jul 1952 11:52

|

7.5

|

6km / 3.7mi

|

69 years ago

|

162km / 101mi

| 9.8 mi N of Frazier Park, Kern County, California, USA

28 Jun 1992 11:57

|

7.3

|

unknown

|

29 years ago

|

135km / 84mi

| 5.9 mi N of Yucca Valley, San Bernardino Comitatus County, California, USA

06 Jul 2019 03:19

|

7.1

|

8km / 5mi

|

1 year 45 weeks ago

|

214km / 133mi

| San Bernardino Comitatus County, 10.9 mi N of Ridgecrest, Kern County, California, USA

16 Oct 1999 09:46

|

7.1

|

13.7km / 8.5mi

|

22 years ago

|

167km / 104mi

| 59 mi E of Victorville, San Bernardino Comitatus County, California, USA

21 Apr 1918 22:32

|

6.8

|

unknown

|

103 years ago

|

79km / 49mi

| 1.6 mi W of Hemet, Riverside County, California, USA

17 Jan 1994 12:30

|

6.7

|

18.2km / 11.3mi

|

27 years ago

|

75km / 47mi

| 1.1 mi S of Northridge, Los Angeles County, California, USA

11 Mar 1933 01:54

|

6.4

|

6km / 3.7mi

|

88 years ago

|

29km / 18mi

| North Pacific Ocean, 2 mi S of Pacific Beach, Orange County, California, USA

28 Jun 1992 15:05

|

6.3

|

3.6km / 2.2mi

|

29 years ago

|

102km / 63mi

| 27 mi E of San Bernardino, California, USA

23 Apr 1992 04:50

|

6.1

|

11.6km / 7.2mi

|

29 years ago

|

142km / 88mi

| 18 mi N of Indio, Riverside County, California, USA

08 Jul 1986 09:20

|

6.0

|

9.5km / 5.9mi

|

35 years ago

|

115km / 72mi

| 6.5 mi NW of Desert Hot Springs, Riverside County, California, USA

Show all
Map of earlier quakes