Egon volcano
Updated: Aug 10, 2022 04:53 GMT -
Refresh
Stratovolcano 1703 m / 5,587 ft
Flores (Indonesia), -8.67°S / 122.45°E
Current status: normal or dormant (1 out of 5)
Last update: 10 Dec 2021 (Smithsonian / USGS Weekly Volcanic Activity Report)

1703-m-high Gunung Egon volcano is one of the active volcanoes of Flores. After about a century of being dormant, the volcano came suddenly back to live in 2004, triggering the evacuation of about 7000 people.
Typical eruption style:
Explosive. Strong fumarolic activity.
Egon volcano eruptions:
2005, 2004 (Mar-Sep), 2004 (Jan-Feb), 1888(?)-1892(?)
Lastest nearby earthquakes:
No recent earthquakes
Background
The barren, sparsely vegetated summit region has a 350-m-wide, 200-m-deep crater that sometimes contains a lake. Other small crater lakes occur on the flanks of the cone. A lava dome forms the southern summit. Solfataric activity occurs on the crater wall and rim and on the upper southern flank. Reports of historical eruptive activity prior to explosive eruptions in 2004 are inconclusive. A column of "smoke" (ash?)was often observed above the summit during 1888-1891 and in 1892. Strong "smoke" emission in 1907 reported in 1917 was considered by the Catalog of Active Volcanoes of the World (Neumann van Padang, 1951) to be an historical eruption, but it is likely that it had been confused with an eruption on the same date and time from Lewotobi Lakilaki volcano.
Egon Photos
Egon and Sabine standing on an active lava flow (Photo: Sabine Hammer)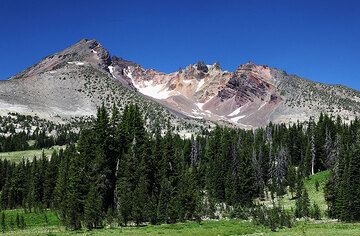 Broken Top volcano, Oregon (Photo: Richard Arculus)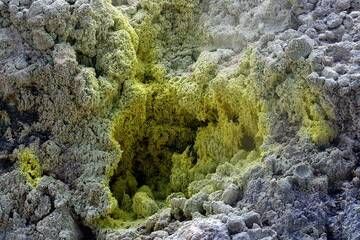 Sulphur at fumarole at Mt Egon volcano, Flores, Indonesia (Photo: Markus Heuer)

Mount Hood, Oregon, Along US 26
8 October, 2009 (Photo: volcanomike)

See also: Sentinel hub | Landsat 8 | NASA FIRMS