Ελαφρύς σεισμός μεγέθους 4.0 - South Pacific Ocean, Νέα Ζηλανδία, Παρ, 24 Απρ 2020 05:54 GMT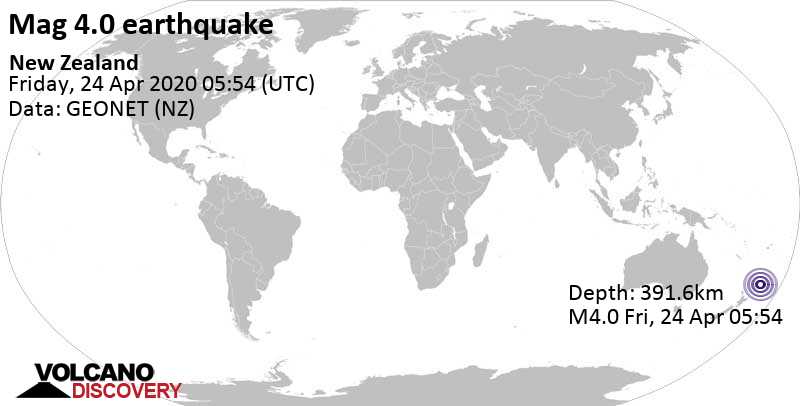 Ελαφρύς σεισμός μεγέθους 4.0 σε βάθος 392 χλμ
24 Apr 05:59 UTC: Πρώτα να αναφέρει: GEONET (NZ) after 5 λεπτά.
Apr 24 06:03: Magnitude recalculated from 3.9 to 4.0.
Hypocenter depth recalculated from 334.8 to 391.6 km.
Data for the same earthquake reported by different agencies
Info: The more agencies report about the same quake and post similar data, the more confidence you can have in the data. It takes normally up to a few hours until earthquake parameters are calculated with near-optimum precision.
User reports for this quake
There are no user reports for this quake.
Δοκιμάστε τη δωρεάν εφαρμογή μας!