Μικρός σεισμός μεγέθους 2.0 - 54 km νοτιοδυτικά από Kalamos , Ελλάδα, Δευτέρα, 17 Ιαν 2022 07:27 (GMT +2) -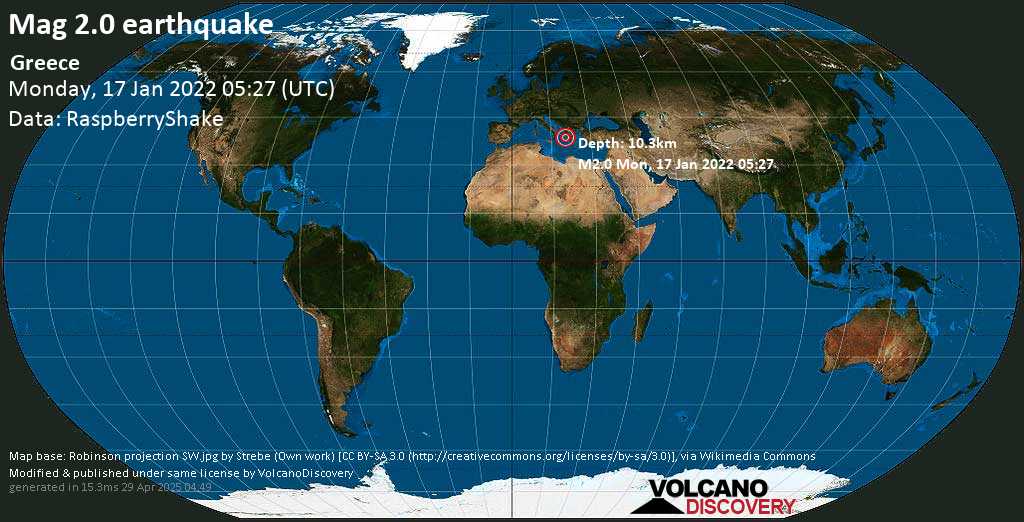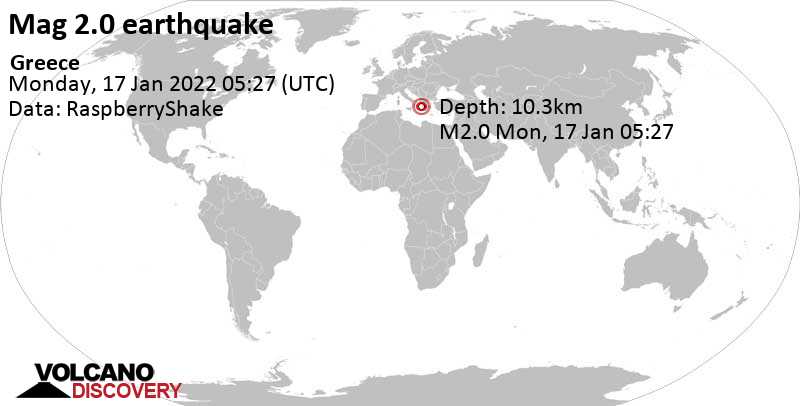 Μικρός σεισμός μεγέθους 2.0 σε βάθος 10.3 χλμ
17 Jan 05:32 UTC: Πρώτα να αναφέρει: RaspberryShake after 5 λεπτά.
17 Jan 18:56: Magnitude recalculated from 1.8 to 2.0. Hypocenter depth recalculated from 5.0 to 10.3 km (from 3.1 to 6.4 mi). Epicenter location corrected by 1.2 km (0.8 mi) towards E.
Data for the same earthquake reported by different agencies
Info: The more agencies report about the same quake and post similar data, the more confidence you can have in the data. It takes normally up to a few hours until earthquake parameters are calculated with near-optimum precision.
User reports for this quake
At magnitude 2.0, such a quake wouldn't normally be felt by people except under very favorable conditions.
There are no user reports for this quake.
Δοκιμάστε τη δωρεάν εφαρμογή μας!