Ela volcano
Updated: Aug 12, 2022 14:10 GMT -
Refresh
Stratovolcano 934 m / 3064 ft
Ethiopia, 12.52°N / 41.19°E
Current status: (probably) extinct (0 out of 5)
Typical eruption style:
unspecified
Ela volcano eruptions:
None during the past 10,000 years
Less than 2.58 million years ago (Pleistocene)
Lastest nearby earthquakes:
No recent earthquakes
Background
The Ela silicic central volcano along the southern end of the Dadar graben was constructed by rhyolitic and trachtyic lavas capped by minor basaltic volcanism. The silicic stage was dated at about 0.52 million years (Lahitte et al., 2003a, 2003b).
---
Smithsonian / GVP volcano information
Ela Photos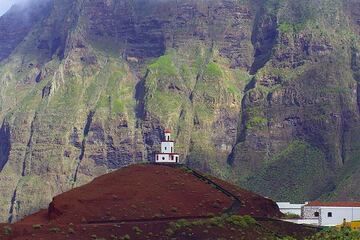 Lighthouse-church Virgen de Candelaria, La Frontera, sitting on a relatively young cinder cone. (Photo: Tom Pfeiffer)
Colorful rhyolite mountains of Landmannalaugur, Iceland (Photo: Thierry Basset)
Glowing ropy pahoehoe lava from Kilauea volcano (Hawaii) at night (Mar 2017).
This type of lava texture is commonly found on the Hawaiian shield volcanoes which pro...
Aurora Borealis (northern lights) from Landmannalaugur (Iceland) on 12 Sep 2014 (Photo: AndreasIrgang)

See also: Sentinel hub | Landsat 8 | NASA FIRMS