El Hierro volcano (Canary Islands) news & activity updates
El Hierro volcano (Canary Islands) activity update: eruptive activity has stopped or probably ended, only weak stain at surface and almost no volcanic tremor
Sun, 26 Feb 2012, 23:09
23:09 PM | BY: T
Previous news
More on VolcanoDiscovery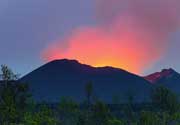 Nyamuragira volcano photos
: Africa's version of Mauna Loa, Nyamuragira (or Nyamulagira) is a massive basaltic shield volcano neighboring Nyiragongo. It is one of the most active volcanoes in the world and has voluminous eruptions every few years.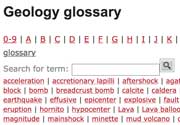 Glossary of geologic terms
: A growing list of often illustrated explanations and definitions of geological terms and keywords, with focus on volcanology and seismology.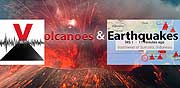 Try our new app!
: Volcanoes & Earthquakes - our new free App for Android shows the latest earthquakes and active volcanoes on a map and as list, as well as volcano news from all the world. You can filter the data shown in various ways, e.g. by magnitude or age of earthquakes, the distance from your location, the status of volcanoes and so on.