El Volcan volcano
Updated: Aug 12, 2022 17:17 GMT -
Refresh
Stratovolcano 5100 m / 16732 ft
Northern Chile, -22.33°S / -67.97°W
Current status: (probably) extinct (0 out of 5)
Typical eruption style:
unspecified
El Volcan volcano eruptions:
None during the past 10,000 years
Less than few million years ago (Pleistocene)
Lastest nearby earthquakes:
No recent earthquakes
Background
El Volcán is one of several stratovolcanoes located east of the vigorous Geisers del Tatio geothermal field. Lava flows at the base of the volcano are dacitic, while those at the upper part are andesitic-to-dacitic. El Volcán was considered by González-Ferrán (1995) to be of Pleistocene-Holocene age, but de Silva (2007 pers. comm) assigned it a probable Pleistocene age.
---
Source: Smithsonian / GVP volcano information
El Volcan Photos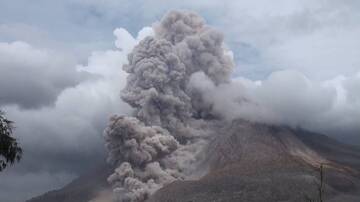 Pyroclastic flow on Sinabung volcano, Sumatra, Indonesia (Oct 2014) (Photo: Walter Reis)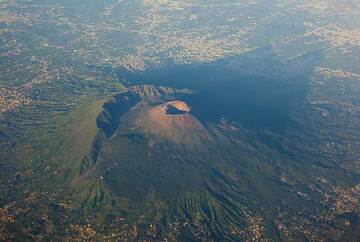 Vesuvius volcano near Naples, Italy, seen from the air. The rim of the remnant of the older Somma volcano which collapsed in the 79 AD Plinian eruption is clearly visible...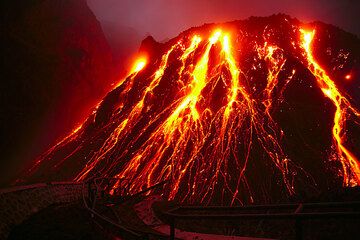 The active lava dome of Kelut volcano in East Java (Nov 2007) (Photo: Tom Pfeiffer)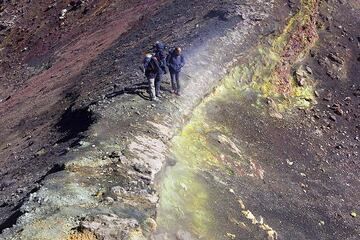 Group on a narrow ledge that separates two vents on Etna volcano, Italy. (Photo: Tom Pfeiffer)

See also: Sentinel hub | Landsat 8 | NASA FIRMS