Los volcanes de Alaska & Aleutians (118 Volcánes)
Más en VolcanoDiscovery: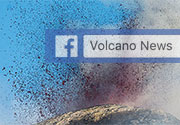 Volcano News group
: Join our group on facebook: post reports, updates, or other interesting facts about volcanism and volcanic activity worldwide and discuss with other members.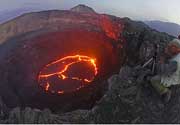 Desert, Salt & Volcanoes
: One of our best volcano expeditions! Stay 3 full days / nights at the active lava lake of Erta Ale, explore the wonders of Dallol and the Danakil desert in northern Ethiopia. 14 days expedition during Nov-March, small groups, guided by geologist.