Colima volcano (Mexico) July 2015 photos: evacuations and Monte Grande pyroclastic flow
Impressions from the evacuated area near San Antonio and La Yerbabuena (west side), affected only by ash fall, and the still hot deposit of the unusually large pyroclastic flow from 11 July, near Monte Grande on the southern slope. The images were taken only 3 days after it had been deposited. Miraculously, no human victims were claimed, but many livestock were lost. The deposit will pose a significant lahar hazard during heavy rainfalls to come.
Más en VolcanoDiscovery
">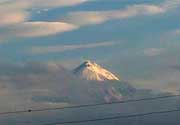 ">Latest volcano webcam image
: Many volcanoes can be observed in real-time using webcams. Look at the latest images collected from our
volcano webcam viewer tool
.
Guatemala photos
: Guatemala - a land of volcanoes and the colorful Mayan culture with incredible variety. A dream destination for volcano enthusiasts and photographers!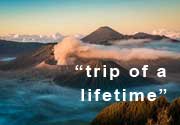 What clients have said
: Browse through feedback about our tours from customers, read what they have said about us!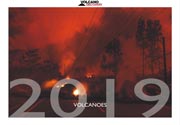 Volcano Calendar 2019
: We're proud to present our 2019 volcano calendar: 13 different and attractive images of volcanoes, volcanic landscapes and phenomena taken during volcano tours over the past few years.