Etna volcano updates and eruption news:
jue, 29 dic 2016, 19:05
mar, 27 dic 2016, 17:15
vie, 23 dic 2016, 09:11
...màs
dom, 11 dic 2016, 18:50
mar, 11 oct 2016, 21:14
...màs
lun, 10 oct 2016, 18:42
sáb, 8 oct 2016, 15:42
...màs
lun, 29 ago 2016, 09:04
jue, 11 ago 2016, 09:28
Boris Behncke
visited the summit region of Etna yesterday and observed a new active pit crater, about 20-30 m wide, located in the eastern inner wall of the Voragine crater.
...màs
mar, 9 ago 2016, 13:23
Show more news
Más en VolcanoDiscovery: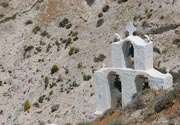 Private geology tour on Santorini
: We offer you private geology tours to get to know the extraordinary geology and natural history of the island, but also aspects of the deep connection with its cultural history and archaeology.
Become a supporter
: To continue to run this website full of free information about earthquakes and volcanoes to you, we also need to pay our developer, servers and in addition, we spend lots of our free time on it. If you enjoy it, we will greatly appreciate your support. If you like, you can send us a small donation.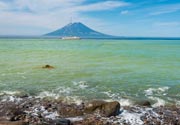 Kuril Islands expedition
: The Kuril islands form one of the most active volcanic chains in the world, but are very difficult to access. From time to time, we organize expeditions to some of these remote and still unspoiled islands. Adventure guaranteed!