Kula volcano
conos de ceniza, maars 740 m
Turquía, 38.56°N / 28.66°E
Current status
:
normal or dormant
(1 out of 5) |
Reports
Kula volcano books
Typical eruption style
: Explosivos
Erupciones del volcán Kula
: none in historic times (unknown)
Fecha / Hora
Revista / Profundidad
Distancia
Ubicación
Wed, 12 Aug 2020 (UTC)
Wed, 12 Aug 19:31 UTC
M 2.2 / 5 km
20 km
Isiklar-alasehir (manisa) (Turkey)
The Kula volcanic field in western Turkey near the city Selendi had the last eruptions probably more than 10.000 years ago.
Background:
The Kula volcanic field in western Turkey is the neighbour volcanic complex of Karapinar volcanic field. There have been Quartenary alkaline basaltic to phonotephritic erutpions of Strombolian type in the Pleistocene age until probably before 10.000 years ago. There have been big lava flows from a caldera like area that has been found on satellite imagery. The exact dates of the last eruptions are unknown.
See also:
Sentinel hub
|
Landsat 8
Más en VolcanoDiscovery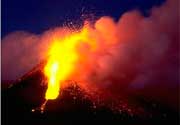 Definition of a volcano
: A volcano is the term for any place on the surface of the earth, where hot molten rock (magma) reaches the surface.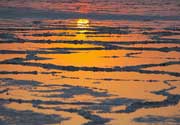 Ethiopia and the Danakil
: Ethiopia is a very diverse and beautiful country. Thanks to our numerous
expeditions to Erta Ale and Dallol
and beyond, we have an extensive collection of images showing the volcano's lava lake, the desert, the colorful hot springs of Dallol, the vast salt lakes, camel caravans and more.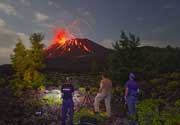 Volcano & eruption special tours
: Tours dedicated to usually a single volcano currently in eruption. These trip, sometimes offered only last-minute through our newsletter, are among the most adventurous and most popular in our program.