Northern Guadalajara Mesa volcano
Lava dome(s) 1820 m / 5971 ft
Mexico, 20.88°N / -103.4°W
Current status: (probablemente) extinto (0 out of 5)
Typical eruption style
: sin especificar
Erupciones del volcán Northern Guadalajara Mesa
: None during the past 10,000 years
Less than few million years ago (Pleistocene)
| | | | |
| --- | --- | --- | --- |
| Fecha / Hora | Revista / Profundidad | Distancia | Ubicación |
Background
A cluster of rhyolitic lava domes lies on the northern end of the Guadalajara Mesa about 20 km north of the city of Guadalajara. This area is located just beyond the SW end of the Jalpa Graben and lies along the boundary between the Pliocene-Quaternary Mexican Volcanic Belt and the mid-Tertiary Sierra Madre Occidental volcanic province. The Northern Guadalajara Mesa lava domes were erupted through Pliocene ignimbrites forming the mesa. The highest of the domes is 1820-m-high Cerro Jacal de Piedra, which lies south of Cerro el Chicharrón. A K-Ar age of 1.4 million years was obtained by Spinnler et al. (2000) from Cerro el Chicharrón. Two other domes are located along a north-south-trending line to the east.
---
Source: Smithsonian / GVP volcano information
See also:
Sentinel hub
|
Landsat 8
Más en VolcanoDiscovery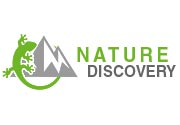 NatureDiscovery
: Our walking & study tours with a broader focus on nature, geology, landscape, photography, archaeology and culture: explore Greece, Ethiopia and many other wonderful travel destinations!
Photos from Vanuatu
: A fascinating archipelago with very active volcanoes, tropical islands and very friendly and hospital people who still live their original Melanesian culture. Browse through our vast collection of photos.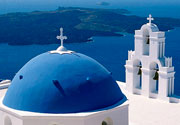 Fascination Volcano
: Discover with us the fascinating natural history of Santorini volcano in Greece on this walking and study tour.