Laiki Ágora: mercado de productores en Pankrati (Atenas): fotos
Cada viernes, un colorido, rico y aún barato mercado tiene lugar en mi barrio en Pankrati, Atenas. Aquí están algunas impresiones.
Más en VolcanoDiscovery: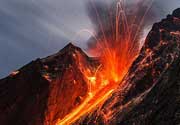 Tours to erupting volcanoes
: From time to time, we organize special tours to see volcanoes in eruption. These are often announced only few days or weeks in advance. Find out more!
Guatemala photos
: Guatemala - a land of volcanoes and the colorful Mayan culture with incredible variety. A dream destination for volcano enthusiasts and photographers!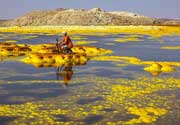 Types of tours
: We offer a broad variety of tours to volcanic areas: volcano expeditions and specials, discovery tours with hiking, photography, nature and culture, pilot tours and private custom tours.