Vote
[?]
Más en VolcanoDiscovery
Etna's steam rings
: A collection of fantastic vortex rings ("smoke rings") we observed recently on Etna.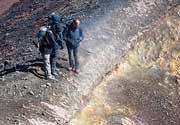 Private tours on Etna volcano
: Discover Europe's largest active volcano on private, guided 1-day tours. Tours can be customized for different interests and fitness levels.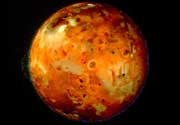 Volcanoes in the Solar System
: The Earth is not the only place with volcanic activity. Active volcanism also occurs at at least 3 other bodies in our Solar System.