Mayon volcano, Philippines: eruption 2018 (part 1, 22-25 Feb) - lava flows
Mayon started to erupt again in January 2018, producing several lava flows on the southern and southeastern flanks along with frequent episodes of weak to strong lava fountaining and associated ash plumes, as well as pyroclastic flows triggered by collapse of the lava flow fronts.
Since the eruption seemed to be relatively long-lasting, we decided to visit the volcano during 22-27 Feb. Activity had decreased to mostly quiet lava effusion when observed during the first days (22-25 Feb):
[next gallery:
Part 2 - explosions
]
Más en VolcanoDiscovery: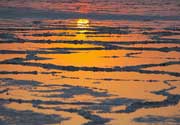 Ethiopia and the Danakil
: Ethiopia is a very diverse and beautiful country. Thanks to our numerous
expeditions to Erta Ale and Dallol
and beyond, we have an extensive collection of images showing the volcano's lava lake, the desert, the colorful hot springs of Dallol, the vast salt lakes, camel caravans and more.
Volcano and photo tour to Java, Indonesia
: Visit Java's famous volcanoes: Krakatau, Merapi, Bromo, Semeru, Ijen and others, crossing Java from west to east. This study and photography trip for a small exclusive group is one of our classic and best tours.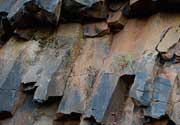 Igneous or magmatic rocks
: The most primitive rock type forms when magma (molten rock) solidifies - either inside the earth (plutonic rocks) or during volcanic eruptions (volcanic rocks). A short overview.