5 images found
tz_d16459.jpg (Photo: Tom Pfeiffer)

File: tz_d16459.jpg | 265 Hits |

+ 4 similar imagesDerechos de autor: Tom Pfeiffer

tz_d16450.jpg (Photo: Tom Pfeiffer)

File: tz_d16450.jpg | 271 Hits |

+ 4 similar imagesDerechos de autor: Tom Pfeiffer

tz_d16454.jpg (Photo: Tom Pfeiffer)

File: tz_d16454.jpg | 249 Hits |

+ 4 similar imagesDerechos de autor: Tom Pfeiffer

tz_d16460.jpg (Photo: Tom Pfeiffer)

File: tz_d16460.jpg | 274 Hits |

+ 4 similar imagesDerechos de autor: Tom Pfeiffer
Más en VolcanoDiscovery:
If you find the website useful and would like to support us and help keep it alive and improve it, please consider
making a small donation
.
Thank you!
Photos from Vanuatu
: A fascinating archipelago with very active volcanoes, tropical islands and very friendly and hospital people who still live their original Melanesian culture. Browse through our vast collection of photos.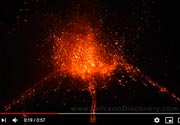 Videos taken during our volcano expeditions and tours, showing eruptions, volcanic phenomena and more.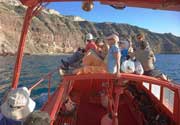 Walking & Study tours
: VolcanoDiscovery's signature tours for small groups: Discover volcanoes and volcanic areas from close with an expert in their field! These tours have a broad mix of activities and interests from photography, walking, study travel, nature & culture.