Search for photos:
Enter keywords to search our photo archive.
Hints: You can use " " to find exact matches or group words. You can prefix words using logical operators AND / + (default), OR, or NOT / - to refine your search results.
Example keywords:
-> view full keyword list
Más en VolcanoDiscovery: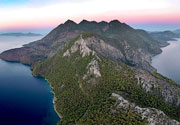 Land of Theseus
: The Saronic Gulf opposite Athens is one of the most beautiful and interesting areas of Greece, full of beautiful landscapes, small towns, islands, archeological remains and one of Europe's least known active volcanic areas. Join us on a relaxing tour to discover this fascinating area!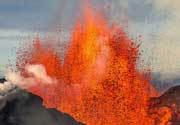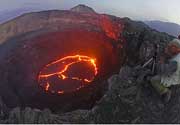 Desert, Salt & Volcanoes
: One of our best volcano expeditions! Stay 3 full days / nights at the active lava lake of Erta Ale, explore the wonders of Dallol and the Danakil desert in northern Ethiopia. 14 days expedition during Nov-March, small groups, guided by geologist.