Raikoke volcano
Actualizado: 5 dic. 2022 19:20 GMT
-
estratovolcán 551 m / 1,808 ft
Kuriles centrales (Islas Kuriles), 48.29°N / 153.25°E
Current status: normal or dormant (1 out of 5)
Last update: 22 dic 2021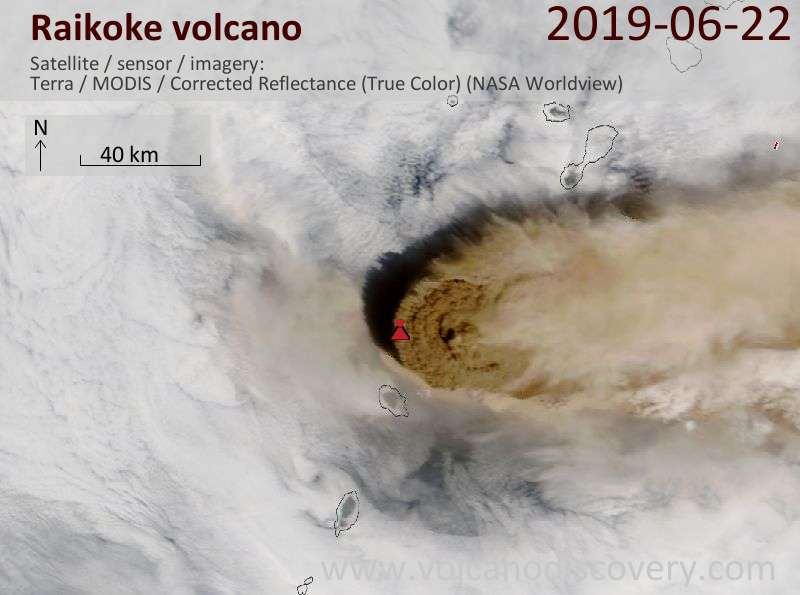 Eruption plume of the 21 June 2019 eruption seen from satellite on 22 June
Raikoke (or Raikoki) volcano is mainly basaltic and has a 700 m wide and 200 m deep crater with steep walls. Raikoko has erupted lava flows all along the eastern side of the island.
A large eruption occurred in 1778 which destoryed the upper third of the island. Another strong eruption was in 1925, which reshaped the crater and altered the coastline of the island.
Typical eruption style:
explosive
Erupciones del volcán Raikoke:
2019 June - ongoing
, 1924, 1778, 1765
Latest nearby earthquakes
No hay terremotos recientes
Raikoke Fotos
Looking back to Raikoke (Photo: Tom Pfeiffer)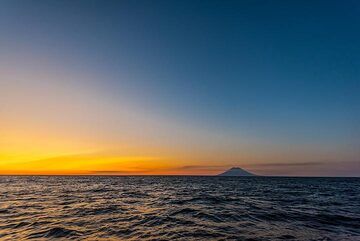 The characteristic purple haze often seen during the onset of the blue hour in the upper western sky during the summer of 2019 was likely caused by aerosols from the June...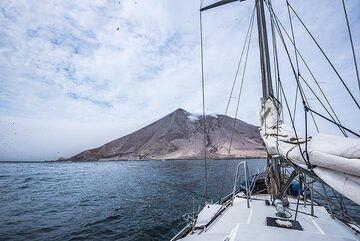 We are approaching the island volcano Raikoke which has erupted with a devastating large explosion on 22 June 2019, which left a lush green island now completely covered ...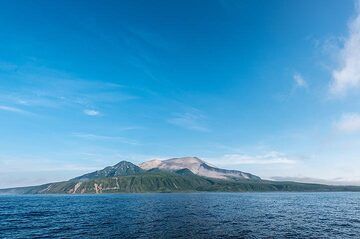 The next day in the evening, after Raikoke, we reach Kharimkotan, a large volcano, which forms a 8x12 km island. (Photo: Tom Pfeiffer)




See also: Sentinel hub | Landsat 8 | NASA FIRMS