Sismo no confirmado: New Zealand, Wed, 10 Feb 2021 14:02 -
Our monitoring service AllQuakes received reports of an earthquake in or near New Zealand at around 14:02 GMT. Unless confirmed by at least one national or international seismological agency, its status remains unconfirmed.
10 Feb 14:04 UTC: Primero en informar: VolcanoDiscovery después de 2 minutos.
Fecha & hora: 10 Feb 2021 14:02:31 UTC -
Hora local al epicentro:
Thursday, 11 Feb 2021 03:02 (GMT +13)
Magnitud: desconocido
Profundidad: 10.0 km
Epicentro latitud / longitud: 42°S / 174°E
(
Nueva Zelanda
)
Weather at epicenter at time of quake:
Clear Sky
11.7°C
(53 F), humidity: 74%, wind: 3 m/s (6 kts) from NW
Fuente primaria de datos:
VolcanoDiscovery
Data for the same earthquake reported by different agencies
Info: The more agencies report about the same quake and post similar data, the more confidence you can have in the data. It takes normally up to a few hours until earthquake parameters are calculated with near-optimum precision.
User reports for this quake (4)
Contribute:
Leave a comment if you find a particular report interesting or want to add to it.
Flag as inappropriate.
Mark as helpful or interesting.
Send your own user report!
Taradale Napier (412.5 km NE of epicenter) [

Map

]

/ Weak shaking (MMI III)

: Not used to quakes so don't know the answer to above but was around 3am I reakon as I was up at 2.40am and now I know why my body woke..... it new something was gona happen
19349.4 km W of epicenter [

Map

]

/ not felt
Wellington (55.6 km NE of epicenter) [

Map

]

/ not felt
Papamoa / not felt
Try our free app!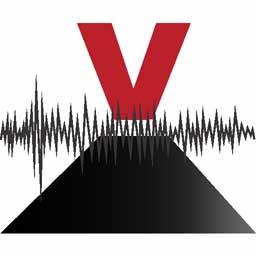 Earlier earthquakes in the same area since 1900
Hint: Click on Date/Time to show latest first

Date / time UTC

|

Mag

|

Profundidad

|

Age

|

Distancia

| Detalles

13 Nov 2016 11:02

|

7.9

|

10km / 6.2mi

|

hace 5 años

|

103km / 64mi

| 17 km E of Hanmer Springs, Hurunui District, Canterbury, New Zealand

16 Jun 1929 22:47

|

7.3

|

20km / 12.4mi

|

hace 92 años

|

133km / 82mi

| Tasman District, 108 km SW of Nelson, New Zealand

23 May 1968 17:24

|

7.2

|

20km / 12.4mi

|

hace 53 años

|

168km / 105mi

| Buller District, West Coast, 30 km NW of Murchison, Tasman District, New Zealand

05 Mar 1934 11:46

|

7.2

|

35km / 22mi

|

hace 87 años

|

194km / 120mi

| Tasman Sea, 18 km NW of Levin, New Zealand

03 Sep 2010 16:35

|

7.0

|

12km / 7.5mi

|

hace 11 años

|

245km / 152mi

| Selwyn District, 19 km NE of Methven, New Zealand

24 Jun 1942 11:16

|

7.0

|

15km / 9.3mi

|

hace 79 años

|

180km / 112mi

| 31 km SE of Masterton, Wellington, New Zealand

09 Mar 1929 10:50

|

7.0

|

20km / 12.4mi

|

hace 92 años

|

194km / 121mi

| Selwyn District, 80 km NW of Christchurch, Canterbury, New Zealand

16 Aug 2013 02:31

|

6.5

|

10km / 6.2mi

|

hace 8 años

|

26km / 16mi

| 29 km S of Blenheim, Marlborough District, New Zealand

21 Jul 2013 05:09

|

6.5

|

14km / 8.7mi

|

hace 8 años

|

49km / 30mi

| Tasman Sea, 55 km SW of Wellington, New Zealand

21 Jul 2013 05:09

|

6.5

|

17km / 10.6mi

|

hace 8 años

|

51km / 32mi

| Tasman Sea, 52 km SW of Wellington, New Zealand

Show all
Map of earlier quakes